Are there possibilities for SAP CRM
Does SAP CRM 7.0 still have a future? What should CRM customers do now?
The maintenance window for SAP CRM 7.0 could also end in 2025, although SAP (as for the SAP Business Suite) has not yet announced a discontinuation or an end of maintenance. In SAP communication, SAP C / 4HANA dominates as the successor product from the cloud - the on-premise variant SAP CRM has become quiet. What should SAP CRM customers do now?
We wanted to know from Jens Beier and Stefan Labenski, both managing directors of Axians NEO Solutions & Technology GmbH, whether one should continue to rely on SAP CRM, which migration paths exist for SAP CRM customers, which scenarios are best for which customers and what you can do preparatory work so that you can continue to benefit from innovations and not miss anything.
Mr. Beier, what about the future of SAP CRM 7.0?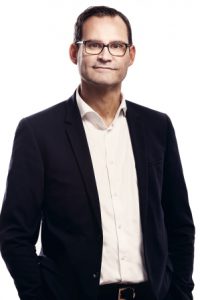 First of all, it should be noted that the situation is not as bleak as many, especially SAP competitors, have been rumored to be. The deep process integration that SAP CRM offers in the standard is still impressive and shouldn't be talked about badly. Users who run CRM 7.0 today should know what assets they have. SAP will wait until 2025 - at least.
Of course, modern CRM requirements (collaboration tools for internal collaboration, social media integration, smart mobile clients that run on all end devices) are not so easy to implement with SAP CRM, sometimes not at all, but a modern solution can also be implemented gradually and agile , approach. So don't switch off CRM 7.0, but gradually add C / 4HANA, for example, and plan the CRM 7.0 migration to S / 4HANA customer add-on at the same time. We see this coexistence as meaningful in many cases, but of course each customer situation has to be considered individually.
Are further developments to be expected in SAP CRM 7.0 - were there regular enhancement packages in the past?
No substantial extensions. The future of SAP lies in C / 4HANA as well as in S / 4HANA Customer Management (CM), there should be no illusions. But the scope of the process that I can use in SAP CRM 7.0 today is impressive and the product has a high level of maturity. Both are not to be underestimated.
And what about the use of SAP innovations, for example conversational AI, RPA, analysis options or other innovation topics?
The above also applies here: The development focus is on C / 4HANA and S / 4HANA CM. However, the SAP Cloud Platform (SCP), which offers an impressive number of services, can also be used selectively in addition to CRM 7.0.
For example, conversational AI or cloud-based analytics scenarios. You don't need a new CRM for this and the SCP is so central that you can't avoid using it anyway. As always, the following applies: First, collect the requirements and then there are various solution scenarios. But you shouldn't let yourself be persuaded that CRM 7.0 investments are dead. This is not the case.
So, first of all, continue to use SAP CRM in peace or do you better switch quickly?
First, collect requirements and see what options arise. As I said, the cloud platform and customer management in S / 4HANA are so central that using them - both in coexistence with CRM 7.0 and C / 4HANA - can make sense.
It is well known that those who have the choice are spoiled for choice. In no case do we see that there is a lot of room for Salesforce and MS Dynamics CRM. Anyone who believes that doesn't know what SAP can do. Customers like to challenge us (laughs)!
Mr. Labenski, where can you change to? Which migration scenarios are available?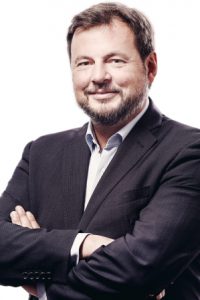 As Mr. Beier already emphasized, there are not only solutions from the SAP cloud in the form of C / 4HANA, but also customer management in S / 4HANA on-premise. In addition, the CRM is not completely separate in the company, but usually has to be integrated with an ERP and other systems.
Every CRM 7.0 user should therefore check which use cases he actually wants to use. Many customers who sell with an indirect sales model through intermediaries today do not need full coverage of the customer journey. For them, migrating CRM 7.0 to S / 4HANA is the shortest route, especially since many components can actually be easily migrated. An extension of the processes in C / 4HANA can then be added at any time.
This flexibility distinguishes the SAP solutions here.
How do you find the most suitable scenario?
The customer should definitely sit down with a partner who can advise him independently. The devil is in the details, but the right solution can be found in a short workshop.
Multi-stage migrations can be particularly helpful here - as already mentioned by Mr. Beier - in which you first migrate your essential CRM processes to the appropriate SAP solution and then add the additional requirements. So you stay future-proof and can react to changing requirements.
What should SAP CRM customers do now to prepare?
In addition to the very important structure of a S / 4HANA landscape, customers should work up their CRM processes. Often processes here have grown over many years and many of those involved are no longer clear about the overall context.
This is also a great opportunity to cut off old braids. With well-structured and documented processes, moving to C / 4HANA or S / 4HANA later is no longer a problem.
One more question: What do you recommend to those who want to use a CRM solution with SAP for the first time (on the greenfield)?
Here, too, a needs analysis is essential. Without knowledge of the landscape and the requirements of a customer, this cannot be said in general terms. In addition to the existing processes, solutions and requirements, a good consultant also takes into account the customer's business model and strategy.
Thank you for the interview.
The questions were asked by Helge Sanden, editor-in-chief of the IT online magazine.
DISPLAY
Would you like to find out more about the future of SAP CRM and find out the right solution for your individual needs? As a long-standing SAP partner, we, Axians NEO Solutions & Technology GmbH, have summarized all the important information for you.
In our Whitepaper "New Perspectives for SAP CRM Users" learn more about the alternatives to instant cloud migration. Our WebCasts give you a comprehensive overview of the S / 4HANA Customer Management Add-on. We also offer a wide range of C / 4HANA workshop portfolio that serves to develop your future-proof CRM strategy together with you.
Learn more …