What is entry-level technical armed forces
What are the requirements for a career in the Bundeswehr?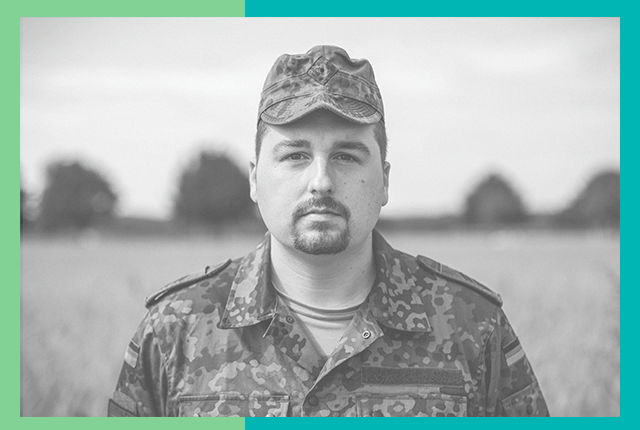 There are various military and civilian options for your Bundeswehr career, which are open to you with a school leaving certificate, university graduate or career changer with work experience. Depending on the job description, you will need certain qualifications, personal characteristics and physical requirements for your career in the Bundeswehr. We'll show you what they are and explain what to look out for.
---
Discover Bundeswehr jobs now and start an exciting Bundeswehr career!
---
Temporary soldiers and professional soldiers in the Bundeswehr
In addition to the voluntary military service that men and women from the age of 18 can do for 12 to 23 months, you can commit yourself as a soldier for a while and then possibly become a professional soldier. For this Bundeswehr career, you have to meet the following requirements:
German citizenship
Minimum height of 1.55 m
Passing a health proficiency test
Qualities such as willingness to work, team spirit, democratic attitude, self-discipline and flexibility
Compulsory schooling for the team career
Secondary school diploma or vocational training for the sergeant career
Abitur for the officer career
As a soldier, you can work in the army, navy, air force, armed forces base or medical service during your career in the Bundeswehr. Exciting careers such as that of a security soldier, sailor, anti-tank gunner, military policeman or pilot are waiting for you. Depending on the job description, additional qualifications and characteristics are required: As a pilot, for example, you need perfect eyesight. You can find more information about this HERE. If you are not quite sure which direction you want to take, the Bundeswehr offers you great guidance: Have a look '!
Training with the Bundeswehr
If you want to start your military career with an apprenticeship and learn a trade there, you need ...
a very good secondary or secondary school leaving certificate,
Excellent performance, especially in the main subjects,
Diligence and the ability to work in a team and
for technical professions manual skills and technical understanding.
Lateral entry into the Bundeswehr
Even with professional experience, you are welcome in the German Armed Forces and can work in a wide variety of positions during your Bundeswehr career: in the medical service, geoinformation service or in the intermediate technical service for military technology as a psychologist, lawyer or doctor, if you are a university graduate
---
Discover Bundeswehr jobs now and start an exciting Bundeswehr career!
---
Get ready for your Bundeswehr career
An important requirement for an application to the Bundeswehr is your complete application documents. Show your motivation and the experiences and skills you have gained so far. Do you need help with this? Sign up for Monster for free. As a member, you will receive valuable content and tips on the subject of job searches, applications and interviews simply by email. This means you are well prepared for your next steps - and nothing stands in the way of your successful career in the Bundeswehr.