What are the best cafes in Oakland
The best bars in Oakland, California
With plenty of choice in the Bay Area, locals have their choice of watering holes for every occasion. Whether you're looking for a classy evening on the town or just want to relax after a long day at work, here are eight places in Oakland to keep your mood still and serve excellent drinks regardless of the mood.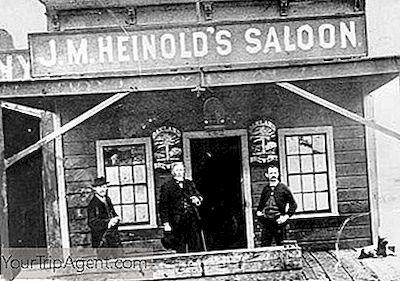 Heinold's First and Last Chance Limousine © Heinold's First and Last Chance / Wikimedia Commons
Heinold's first and last chance saloon
This Oakland staple looks out of place in a small square made of old wood planks in a sea of ​​concrete in Jack London Square. Between the unique odds and ends and the sunny terrace, this is a bar you definitely won't want to miss. Remember to keep your drink if you decide to sit by the historic weird bar.
Heinolds, Jack London Square, 48 Webster Street, Oakland, California, USA , +1 510-839-6761
Make Westing
With a youthful crowd, bocce ball and delicious cocktails, Make Westing is always the surefire answer to your Friday night indecision where to go. Keep it casual, make friends, drink, and don't forget to eat an absurd amount of habanero popcorn.
Make Westing, 1741 Telegraph Ave, Oakland, California, USA, +1 510-251-1400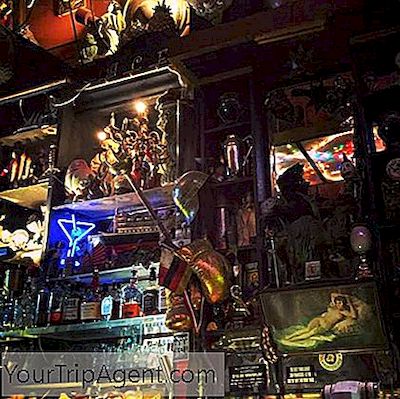 Eclectic decor in Café Van Kleef | © queenkv / Flickr
Café Van Kleefs
While it's hard to hear the crowd curling up at the Fox Theater before and after concerts, it's easy to chat with all of the eclectic decor at Van Kleef's cafe. When you see a show at the Fox, show your ticket for discounted drink prices and indulge in their famous greyhounds made with freshly squeezed grapefruit juice. Be careful not to drink too much; these go down easily!
Van Kleefs Cafe, 1621 Telegraph Ave, Oakland, California, USA , +1 510-763-7711
Heart and dagger
Don't be intimidated by the tattoos, rock and roll and leather. Comparing "heart and dagger" with "zeitgeist" does not do justice to this topic, but this biker bar is closely related to the institution in San Francisco. That being said, it's definitely friendlier and gentler. With a dog-friendly deck, pinball machine, pool, and video games, what could go wrong?
Heart and Dagger, 504 Lake Park Ave, Oakland, California, USA , +1 510-444-7300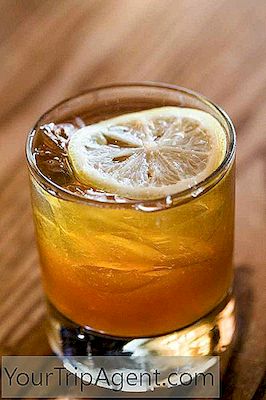 Plum Bar Cocktail | © Thomas Hawk / Flickr
Plum bar
For those lazy nights after a long day, enjoy a stiff cocktail and gourmet comfort in the warmly lit Plum Bar. Every sip of one of their oak barrel-aged cocktails can wash away all of your worries, and while their cheerful dining may not come with a novelty toy, enjoy a choice of seven types of beer or a dash of four rosé bourbons with hamburger and french fries.
Plum Bar, 2216 Broadway, Oakland, CA, USA, +1 510-444-7586
Dogwood
If you want to cozy up next to a few strangers, Dogwood is the place for you. Seating is taken first so on a busy night you can feel a bit like a maze of people. But if you want to hang out with friends, grab a few drinks and share a charcuterie and cheese platter while you people watch in Dogwood.
Dogwood, 1644 Telegraph Ave, Oakland, CA, USA, +1 510 -444-6669
Beer Revolution
Treat yourself to a beer snobbery at Beer Revolution, where you can enjoy a round (or more) of a wide variety of beers that are constantly spinning. Keep in mind that it can get crowded on the weekends, especially if you want to sit on the porch on a sunny day. While there is no food on offer, you have the option to shop for food from outside or order from Souley Vegan next door.
Beer Revolution, 464 3rd St, Oakland, CA, USA , +1 510 -452-2337
Lounge 3411
There is a bar on weekdays. The drinks in Lounge 3411 are strong and cheap. But this bar definitely has a different crowd on the weekend as people want to have some stiff drinks and let off steam on the dance floor. While it's not a proper club, with lively DJs and themed nights, it's easy to see people get carried away until the wee hours of the morning. The late happy hour, which starts at 9pm, is an added bonus.
Lounge 3411, 3411 MacArthur Blvd, Oakland, CA, USA , +1 510-531-3411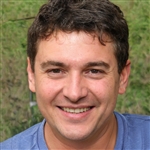 Author: Joshua Nash
Joshua Nash is a 37-year-old journalist. Friendly beer specialist. Incurable Twitter evangelist. Bacon fanatic. TV ninja.