One more time to Bombay
Travel time: November / December 2014 | by Walter Wolf
Ride the train
After the chess tournament I made my way to Gwalior. For longer train journeys, it is recommended to buy the ticket in advance. For online booking you need email + mobile phone + Mastercard or something similar. Don't have a cell phone, especially none with an Indian number. I was then able to purchase the ticket to Gwalior through the mother of one of my chess opponents. It was quite time consuming. Next time I will probably take the advice of a neighbor who said I should just try it at the train station, at least in the larger towns there are extra ticket counters for tourists, usually 1st class is not fully booked. Anyway, by tuk tuk to New Delhi train station.
At the security check-in for baggage, a gentleman spoke to me who pretended to be a railway official and said that the trains were several hours late. I have to drive briefly to the other side of the square, there they give me information about the departure times. I probably belong to the particularly naive, and actually got on with the "suggested" driver, strange organization, I thought. After a short journey, however, it dawned on me, I only want to say so much about the further course of the journey that 10 minutes later the driver and I arrived back at the station in a "slightly excited" state of mind. No trace of delay, and reached my train comfortably.
This stupidity benefited me at my next, somewhat expensive hotel, since I did not respond much to their suggestions and pursued my own intentions. When you go traveling, you always have someone with you, that is yourself. India? India is an abundance of opportunities that are offered to you.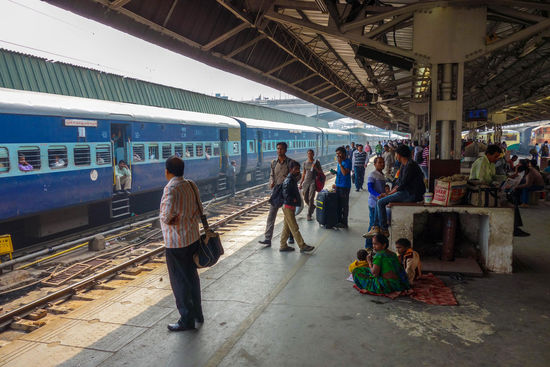 finally on the platform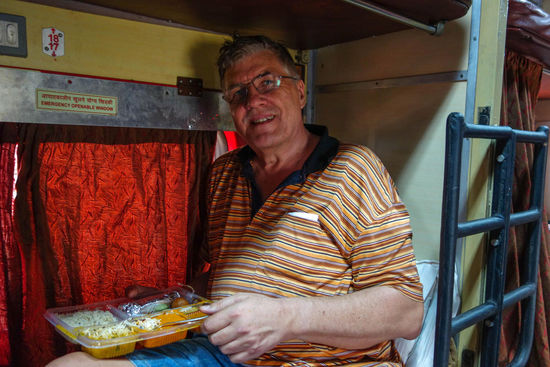 CoachA1, Seat 17 .. Reclining seat ... and my Dabbawalla
had already found me.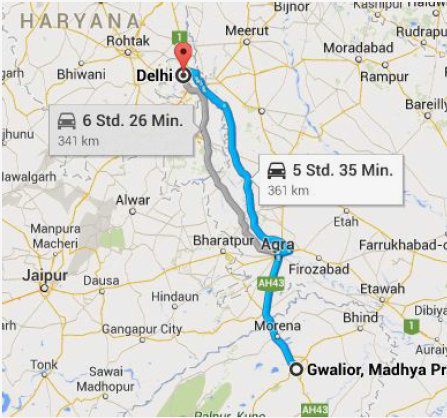 I'll attach the later onward journey from Gwalior to it. I accidentally drove 2nd class because the express train left me too early in the morning. Equipment better than I thought, also not overcrowded, the low price of 60 rupees for 100 km was unfortunately offset by a decent delay.
The special thing about this trip, however, was the alighting at the terminus in Jhansi. I wanted to take it easy when suddenly new passengers pushed in from both sides with full force. I was pretty much in between, holding my luggage. The distance to the exit became larger, so it only helped to switch on the forward gear. I'm sorry - I have to go out! At least 2-3 had to give way to me and get out again, apart from those outside who also wanted to get in. I think only one of my 4 brothers would have made it out.
What's the matter?:
For the first time to India in early retirement. I want to play a chess tournament in Delhi and then take a look at the country.
Details:
| | |
| --- | --- |
| Departure: | 01.11.2014 |
| Duration: | 7 weeks |
| Homecoming: | 17.12.2014 |
Destinations:
India