Men's hats for every face shape
When it gets really cold outside, you can no longer do without a hat. You haven't been able to warm up to any model so far? The excuses "I just don't have a hat face" and "hats don't suit me" don't count. Because as the saying goes: a lid fits on every pot. The only question is: which one? The answer is here:
1. Beanies and pompoms for round faces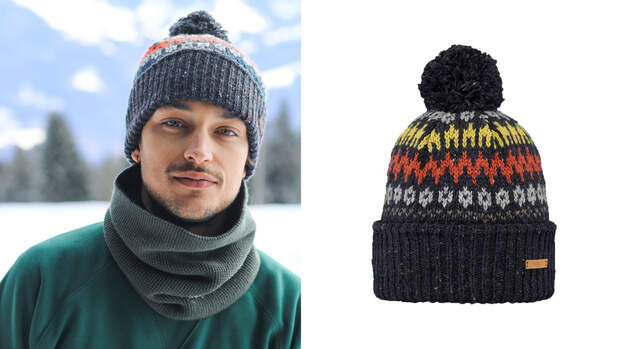 Barts / PR
Barts bobble hat, € 29.99
If the head is broad and rounded, the optimal hat should straighten the face. This works with large-cut beanies that stick out slightly at the top. If you like it a little more unusual, you can opt for a trendy bobble hat this winter. With bright colors and eye-catching logo decorations on the hat, you can make a real fashion statement. That doesn't work at all: In narrow-cut hats, round heads look like they have been squeezed into them and only appear bigger.
2. The right hat for square faces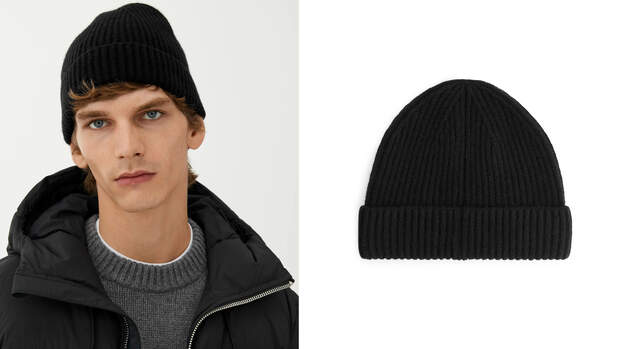 Arket / PR
Arket cashmere hat, around € 49
The jaw is angular and broad, the cheekbones are prominent. Round shapes are suitable to loosen up the hard contours a little. Close-fitting knitted hats are ideal. Iconic flat caps or sailor's hats with a peak also look great on men with angular contours.
3. Balance heart-shaped faces with the hat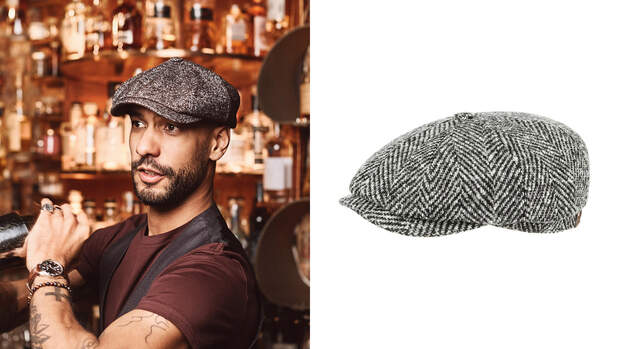 Stetson / PR
Stetson flat cap, around € 99
When your head narrows towards your chin, it is important to balance the proportions between the upper and lower halves of your face. The perfect hat can make the chin wider and the face look more masculine overall. Perfect for it, but only for the daring types: flat caps. The volume on the top of the head makes the forehead appear narrower and the face overall more balanced. An equally good choice are coarse-knitted beanies that are loose and relaxed. Better not to put on: hats that fit snugly around the head. The forehead only looks wider in it.
4. So you trick your face with the cap fuller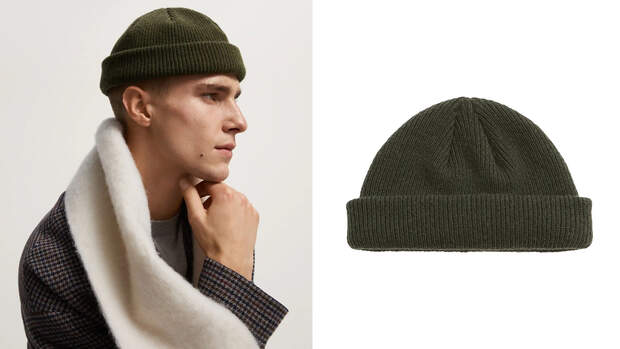 Zara / PR
Zara cashmere dock hat, around € 40
Are your cheeks narrow and your head rather long overall? With the right hat, you can trick your face fuller in no time. Short-cut hats or a conventional model that is turned up 1 to 2 times so that only half of the forehead is covered are ideal. Stay away from bobble hats and beanies that stick out from the top of the head. These models disadvantageously elongate a narrow face.
5. The perfect men's hat for oval faces
COS / PR
Fiery hat made of wool fleece, around € 29
An oval face is considered ideal, the proportions are balanced and therefore do not need to be balanced. For your headgear this means: you have the perfect hat face. Whether a beanie, bobble hat or beret, everything suits you. So just choose the hat that you like best. How about having the courage to wear a hat?
With the current hat trends, there is the right model for every head shape and taste. Another tip: it pays to dig deep into your wallet. Natural materials such as wool, merino and cashmere not only look classy, ​​they also keep you warm.
This article may contain links to providers from whom MEN'S HEALTH receives a commission. These links are marked with the following icon: