What does cuvee mean in wines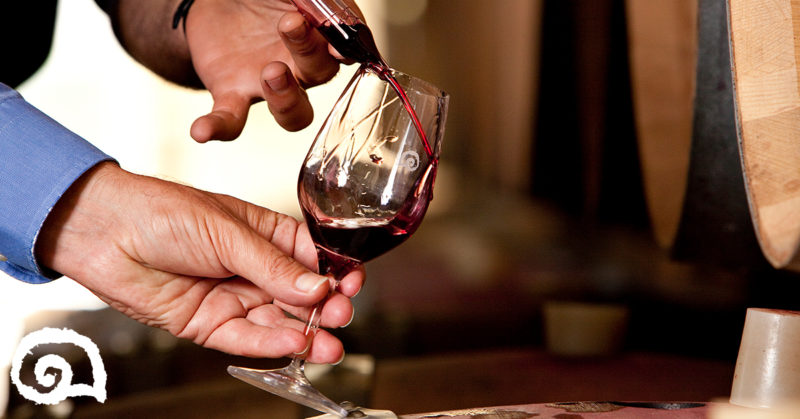 What exactly is a cuvée? And what is the difference to an assemblage or a blend? Delinat oenologist Martina Korak explains.
The word «Cuvée» comes from the French «cuve», which means vat or wine container. In the original sense, it means a certain amount of wine, actually a barrel of wine. Today the term stands for a blend of several wines from different grape varieties or locations. Since "Verschnitt" sounds so technical, almost painful, we like to use terms from other countries in German-speaking countries, such as Cuvée, Assemblage, Coupage or - what I particularly like - Mariage, Blend (from the New World) or Meritage (California). It is important to know that different terms are used depending on the region, but these are nowhere clearly defined under wine law and all mean the same.
The aim of an assemblage is that the blended wine tastes better than each batch in itself. One would like to achieve a harmony of alcohol, aromas, acidity, tannins and color through different grape varieties. For the latter, so-called dye grapes are used. Even a small addition of a maximum of five percent ensures a clear deepening of the color. If you blend different grape varieties, one variety usually carries the main part in order to define the character of the wine.
But there are also practical reasons for assembling the wines. Since not all grape varieties sprout, bloom and ripen at the same time, weather influences can be corrected in this way. If a grape variety does not ripen optimally or if the yield is low, the winemaker can compensate with other grape varieties. In this way he can guarantee the consistent quality of his wines within a certain framework. In the past, different varieties were planted in a vineyard (mixed set) and harvested together. Today, as a rule, each grape variety is fermented individually and then mixed shortly before bottling. In this way, the winemaker can read each variety at the ideal time of harvest and the cellar master can offer each wine the best possible aging.
In the case of a cuvée or assemblage, it is also important to observe the legal requirements for wine. These differ from country to country and from region to region. It is determined in each case which varieties may be blended in which range. Mixing red and white wine is mostly forbidden. There are certain exceptions such as for Châteauneuf-du-Pape, Chianti, Cviček from Slovenia and of course the Schiller or Rotling. For this, the red and white grapes must come from the same vineyard, are mixed before the mash and fermented together. This is a specialty in some German and Swiss wine regions.
In our webshop you will find over 350 wines from the most diverse vineyards in Europe. And with our wine subscriptions you can easily expand your knowledge of wine with every package thanks to the accompanying brochures.
Here you can find all articles from WeinLese 60:
Wine cannot be imposed, sometimes it is lively and happy, sometimes reserved and graceful, sometimes moody, even rebellious. This realization fascinates me again and again.