What is rooting an Android
Root Android: This is how you get full access to the system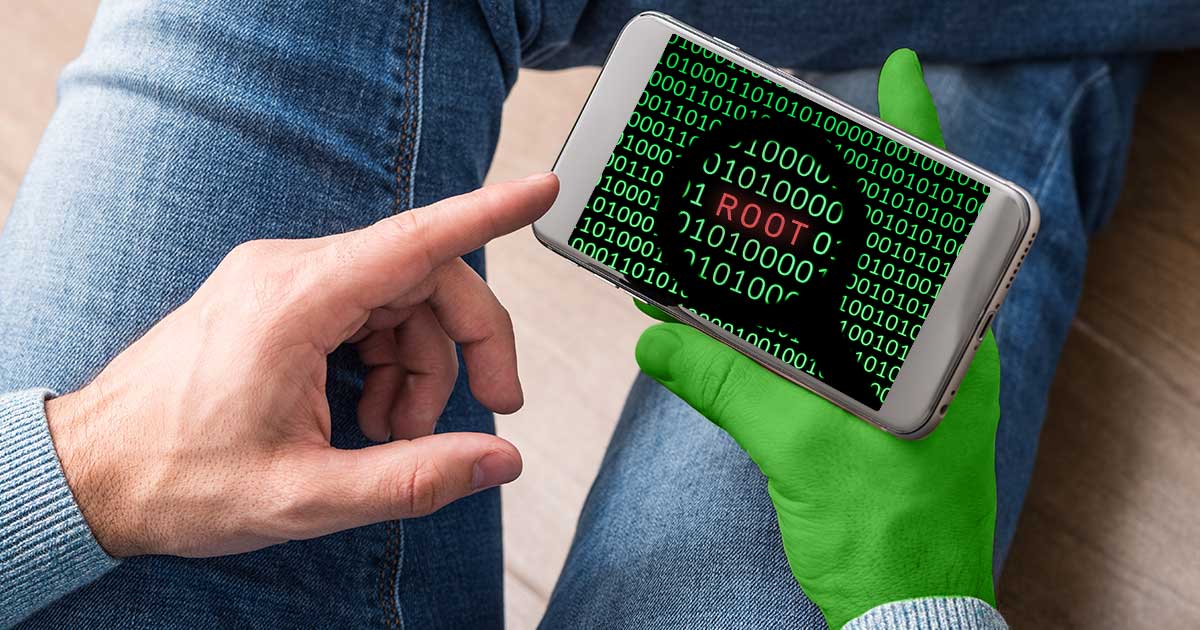 Outdated software, apps not available in the Playstore, bloatware: there are many reasons why you want to root Android. We explain how you can get full access to your smartphone system and what you have to pay attention to.
What is a root?
You can only make limited changes to your smartphone, for example changing settings, installing apps and loading data into the memory. What you usually don't have with Android are access rights for the system. There is a point: developers protect the system from damage that can be caused by users. Because if you don't know your way around, you could delete system files and make your smartphone unusable. For this reason, you should only root Android if you are well informed beforehand.
With a root you get full access to the system and can also make settings that are actually only reserved for developers. You become an administrator and can, for example, delete preinstalled apps or carry out system updates if the manufacturer no longer provides them.
This is what happens with a root
In order to root Android, you need a suitable script that you can download for your smartphone from many sources. This is executed and looks for a security hole in the system that it can use to carry out a so-called privilege escalation. You will be assigned the rights of an administrator and become a so-called SuperUser. In addition to the root, an app must be installed through which you can give and revoke apps root rights. Because not every app should have full access. A root can be made with suitable desktop programs such as TWRP, but also via apps such as KingRoot.
The right preparation
You should check these things before rooting:
Before you start with the root, you should definitely make a backup of your data. Here you can find out how to secure your data.
Find out if your phone is already rooted. You can do this, for example, using the Root Check app
Your smartphone needs at least a 50 percent charge.
Find out which software is reliable and safe and read everything about risks and problems in forums. The XDA forum is a good place to go. Here you will find a lot of instructions and tips for many devices.
Enable USB debugging in the developer options. If you cannot find this in the settings, you can activate it by tapping the build number seven times in the software information of your smartphone.
The actual root - There are many ways to get full access
How you root your smartphone depends on the manufacturer and the device. Since many devices have their own peculiarities, each would require its own manual. We would like to give you an overview and therefore only show you one way that many Samsung devices can be rooted. If you are looking for instructions for another device, we will be happy to help you in the comments.
We do not accept any liability for damage to devices caused by these instructions.
You need that for the root
If you want to root your Samsung smartphone, you need your mobile phone, a PC and a USB cable, if possible an original part from Samsung. Once you have made the above preparations, the next step is to make sure that the Samsung drivers are installed on your PC. Starting with Windows 7, this works completely automatically, with other operating systems you can download the drivers from Samsung.
Then you download the programs Odin and CF Auto Root onto your PC. At CF Auto Root you have to download the appropriate file for your smartphone. You can find this under the appropriate model number. If you do not know this, you can easily access it on your smartphone by tapping on "About phone" in the settings.
Start with the root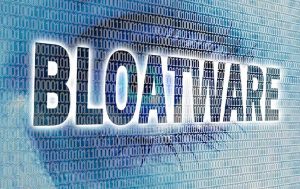 Do you want to get rid of bloatware? Then you have the solution here: root Android and easily delete all annoying apps.
Once you've downloaded everything, unzip the files and start Odin on your computer by right-clicking and choosing "Run as administrator". The program opens in a window in which several options can be seen. Only "Auto Reboot" and "F. Reset Time "must be set. Next, turn off your smartphone and restart it in download mode. To do this, press the home button, the volume down button and power at the same time. Hold down all the buttons until the display lights up again. The first thing you will see is information that tells you that a custom OS - an operating system that does not come from the manufacturer - can cause problems. Press the volume up button to confirm that you want to continue anyway.
The actual rooting process
Now connect the cell phone to the computer and wait until the model number can be seen in the small white window on Odin. If that doesn't work, change the USB port. As soon as the mobile phone is listed in Odin, select the AP button and open the CF Auto Root file that you downloaded earlier. This must now also be visible in the window. Then click on Start and activate the toolkit, which will then root your phone. The phone then restarts and informs you that the SuperSU app has been installed and needs to be updated. Click on "Next" and then on "Normal". Then you have to wait a few minutes again. Then you press "Okay".
The connection between mobile phone and PC must never be interrupted during rooting.
SuperSU is used to manage all apps that require root rights. If you now open an app on your smartphone that needs the corresponding access rights, it asks for the rights. You can refuse or approve this. If you want to revoke approved rights first, you can do this in SuperSU and vice versa.
The method via CF Auto-Root can also be used for Motorola and Nexus devices, but you need a different toolkit than Odin, which is only tailored to Samsung devices.
Root Huawei - be quick now!
You can root most Android smartphones. A few days ago, however, some users were probably very shocked. Because Huawei no longer issues bootloader unlock codes. However, they are required to get root rights on a Huawei smartphone, as you have to unlock the bootloader, also called Fastboot, beforehand. Previously, customers could log into the website with their Huawei ID and request an unlock code there. This is only possible until July 23rd. If you still want to unlock your smartphone, you should request a suitable code now. The whole thing also applies to honor smartphones, which also require the bootloader to be unlocked before the mobile phone can be rooted.
The root - a story with advantages and disadvantages
Each user has to decide for himself whether the cell phone should be rooted or not. Anyone who takes on this task should be really technically savvy and know the advantages, disadvantages and dangers.
Some advantages at a glance:
Goodbye bloatware: If you root your smartphone, you can uninstall preinstalled apps, so-called bloatware, which you do not want to have but otherwise cannot delete from your smartphone.
Your own system: One reason that many users root for Android is a custom ROM. This can be installed after a root instead of the normal system. This is helpful if, for example, your smartphone no longer receives an update, as was the case with the Galaxy S6 series from Samsung, or you are not satisfied with the system.
New operating systems on old devices: You want Android Oreo, but your manufacturer is not rolling out a suitable update? Then the root and a suitable installation software help.
In this article we will inform you in detail about the advantages and disadvantages of a root.
Root Android - waive the warranty
If you can no longer get Android Oreo from the manufacturer, you can get the system update via a root.
A root is anything but harmless. On the one hand, you are taking a high risk because you are making changes to the system. These can also ensure that your smartphone no longer starts or that important functions can no longer be used. Experts speak of a brick here. Because after a failed root, your cell phone is no longer much more than a fancy brick. On the other hand, the manufacturer's guarantee of your smartphone expires as soon as you root Android. However, if you are really into the topic, you can also undo the root without leaving any traces.
It is not quite the case that every manufacturer no longer recognizes the warranty claim for a Root. Manufacturers such as Sony and HTC say that they decide in favor of the customer if the present defect cannot be traced back to the root. However, anyone who uses a Samsung or LG smartphone can be sure that they will lose their warranty.