How effective are physical ads
Psychological violence
Prevention
Empowerment: discover your own strengths!
Victims of psychological violence often feel isolated: out of fear of the perpetrator and / or fear that no one will believe them when they seek help. How can you prove violence that doesn't leave bruises or open wounds? It often helps victims to confide in someone: a loved one or a professional in a counseling center.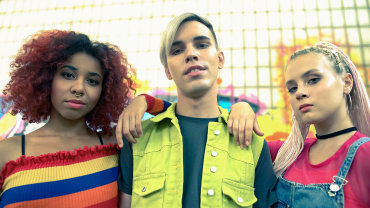 Symbolic picture: not with us: In workshops, self-help groups, professional advice or perhaps therapy, children, adolescents and adults can strengthen their self-confidence.
The goal of counseling can be "empowerment". With increased self-confidence, it is easier to let psychological attacks come to nothing and / or to end a violent relationship.
What is empowerment?
"Empowerment" means: You help a person to recognize his own strengths and to use them for himself - independently and in a self-determined manner.
Go deeper: themed pages
From bullying to gaslighting: on our topic pages you will find information and examples of various forms of psychological violence.