Do you like the new Quora look
Do you need new leads quickly? Then I'll show you now why Quora is the best platform for lead generation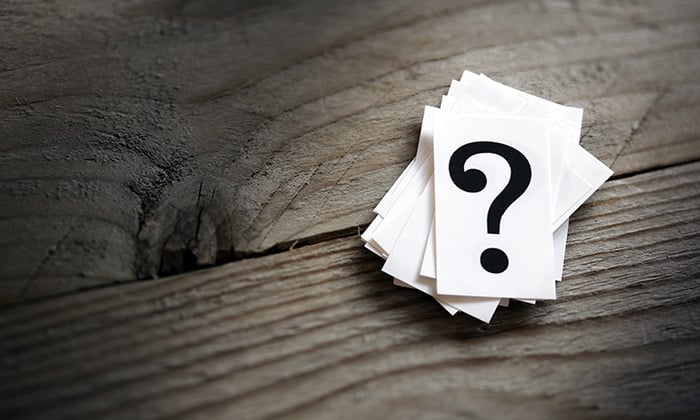 Your company cannot do without customers.
Before they become customers, however, they are leads. These leads then have to be converted into paying customers, because without sales your company will go bankrupt.
So you have to take care of lead generation if your company is to grow.
But that's not that easy, because SEO takes a long time to have an impact and PPC advertising often achieves mixed results.
Social media is very expensive and banner advertising is too expensive.
And what now?
Perhaps Quora is the big breakthrough in lead generation.
In March 2016, the platform already had over 100 million users.
But maybe you have never heard of Quora and are not familiar with this platform, so I want to explain to you now, what quora is.
What is Quora?
If you've never heard of Quora or have never used the platform yourself, it can be confusing.
Quora is kind of a social network, but still somehow different.
Quora is a bit like Twitter in that you can follow users, but it's not that fast-paced.
It is like Facebook because you can exchange ideas with other users, but you can send a direct message.
Quora is just different and that's why this platform is so great for lead generation.
Quora is a social network where questions are asked and answered.
You can do both. You can ask experts important questions or answer the questions of other users if you are familiar with the topic.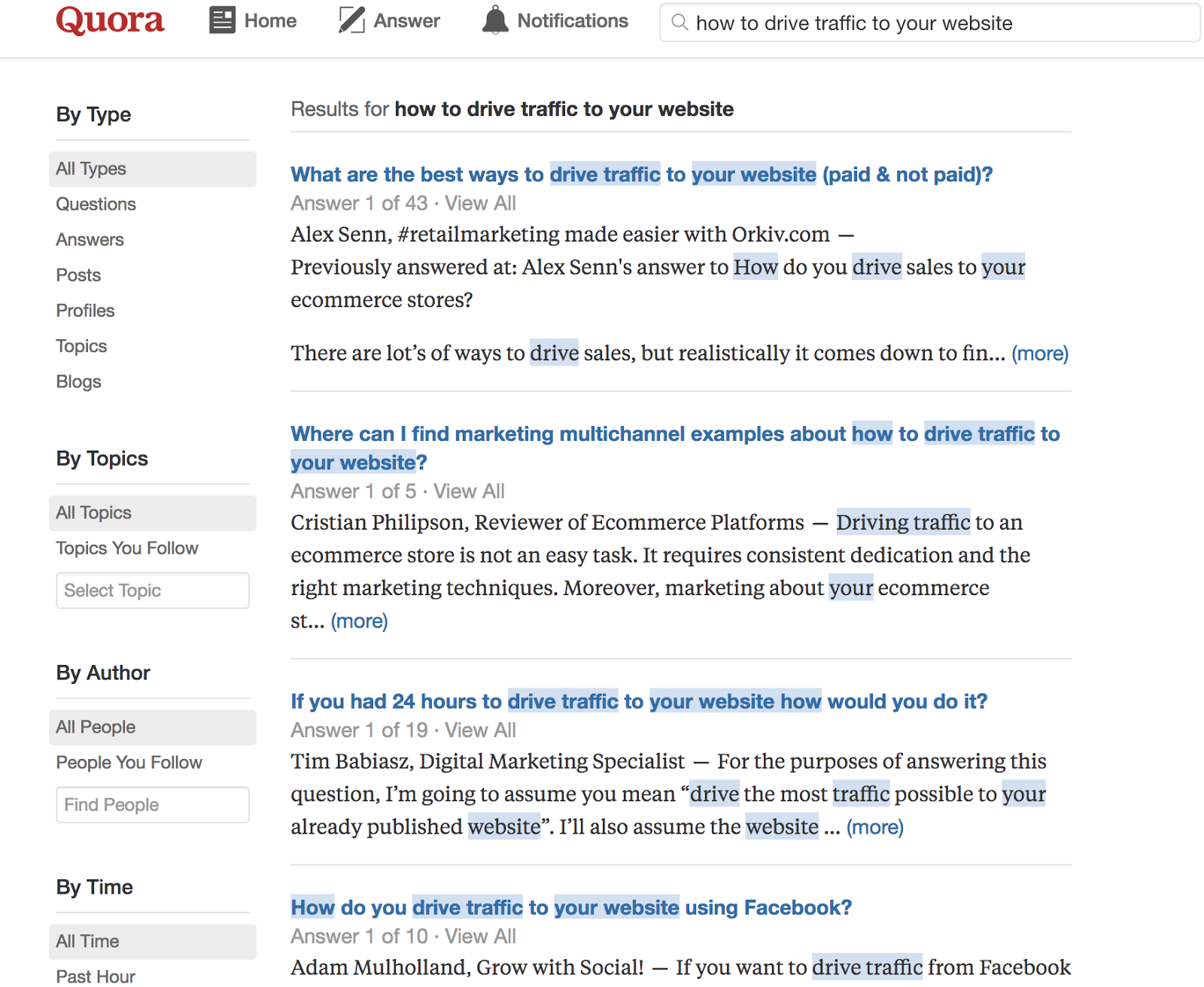 For lead generation, however, you should answer questions.
Do you want to know why the platform is so great for generating traffic and leads for your website?
Because unlike any other social platform, you can exchange ideas with potential customers, answer their questions and communicate with them.
But these are just a few of the many reasons.
Here are more.
Why is Quora so good for lead generation?
You can exchange ideas with your customers on Quora.
That in itself is nothing unusual, because there are many networks on which you can communicate with potential customers.
E-mail, Facebook and Twitter are just a few examples of possible communication channels on the Internet.
But Quora is different and different from other platforms because you can answer questions from users and potential customers directly on site.
Many companies dream of this.
Clarabridge predicted 2016that companies would spend 50% of their product development budget in the new year instead on improving the user experience.

Many companies are looking for ways to improve the user experience.
Where other methods fail, Quora can shine.
Email, Facebook, and Twitter have very poor click rates, open rates, and response rates, but Quora doesn't.
On Quora, the user seeks first contact, which is why he is interested in the exchange.
A higher interaction rate with the customer corresponds to an increase in sales of up to 40%.
55% of all customers would voluntarily pay more money for a better user experience.
On Quora you can give potential customers a good user experience.
You can answer the burning questions of potential customers.
Step onto the platform as an expert increase the brand awareness of your company, expand your reach and send new leads to your website.
And how does it work?
Here are nine ways to get the most out of Quora.
1. Optimize your profile
The first step is the creation of a convincing profile.
When you answer a question, what do you think the user does first?
Guessed correctly. He clicks on your profile to find out who you are, what you do and if you are an expert.
However, if the profile is not optimized, then they may not trust your answer even though you are an expert in your field.
In other words, your answer is only as good as your profile.
Here is my Quora profile:

Quora guides you step by step through the creation of a profile so that your profile is complete, but I would like to point out three important things at this point.
First: I write, for example, "belongs to the top 10 marketers according to Forbes and is a NY Times bestselling author". This is how I establish myself as an expert in my field.
The user thinks, "Wow! He knows what he's talking about. "
In order to optimize your profile, you have to show your achievements and awards.
Second: Now take a look at the "References & Qualifications" section. Here you have to enter your place of residence and your company and give it a personal touch.
Third, choose your profile picture carefully.

The first impression counts and the user forms an opinion about you.
Your profile picture can reveal a lot about you. Maybe you come across as nice, arrogant, friendly or even lazy. Anything is possible, so you need to choose your image carefully to make a great first impression.
Your profile picture needs to look professional, accessible, and trustworthy.
When you have optimized your profile, you can move on to the next step.
2. Follow relevant topics
Redesigning your profile so that you come across as professional is just the first step of many.
Next, you need to follow relevant topics from your industry so that Quora finds the right questions for you.
Now you no longer have to search for the questions yourself because they will appear in your feed from now on.
You can use the search function to search for topics or industries that you can then follow.
To do this, click on one of the results in bold after the word "Topic".

Now you land on the topic's landing page and all you have to do is click on "Follow".
Quora will keep you up to date immediately.
Search for relevant topics and follow all topic pages that are of interest to you. You should follow as many relevant industry topics as possible.
The more topics you follow, the more opportunities you have to exchange ideas with potential customers and send new leads to your website.
3. Establish yourself as an expert in your field
Of course, if you want to answer questions, you have to establish yourself as an expert in your field.
You have to give users a reason to trust you and your answers.
Nobody trusts you because you look so trustworthy, so you have to prove your expert knowledge first.
There are several methods for doing this.
The first step is a professional profile picture.
You also have to sound professional.
If your answer is well written and worded, you will gain readers' trust.
If your answer isn't well worded, readers will get suspicious. Here is a professional answer:
First, you need to gain the user's trust. The best way to do this is with a short introduction in which you explain why you are familiar with the topic.
Explain why you are an expert on the subject and why the user can trust your answer.
Here is a good example from Da Zheng:
The topic doesn't really matter. You can establish yourself as an expert anywhere by writing a short introduction and explaining why you are familiar with the topic.
If more users rate your answer "positive" because they trust you, it will move up every time.
4. Write helpful answers
Please don't forget that your answers have to be helpful above all else. It's not about you, it's about the user.
The users with the most fans on Quora are authentic and write really helpful answers.
It would be bad if you randomly throw your specialist knowledge around without answering the user's question.
You're an expert, so act accordingly.
You answer questions because you want to help others. Then do that too, because otherwise you are just wasting your time and the user's time.
Here is Tanya Russell's answer to a question about social media.
The answer is very long, so not everything fit on the screenshot.
Here is the start: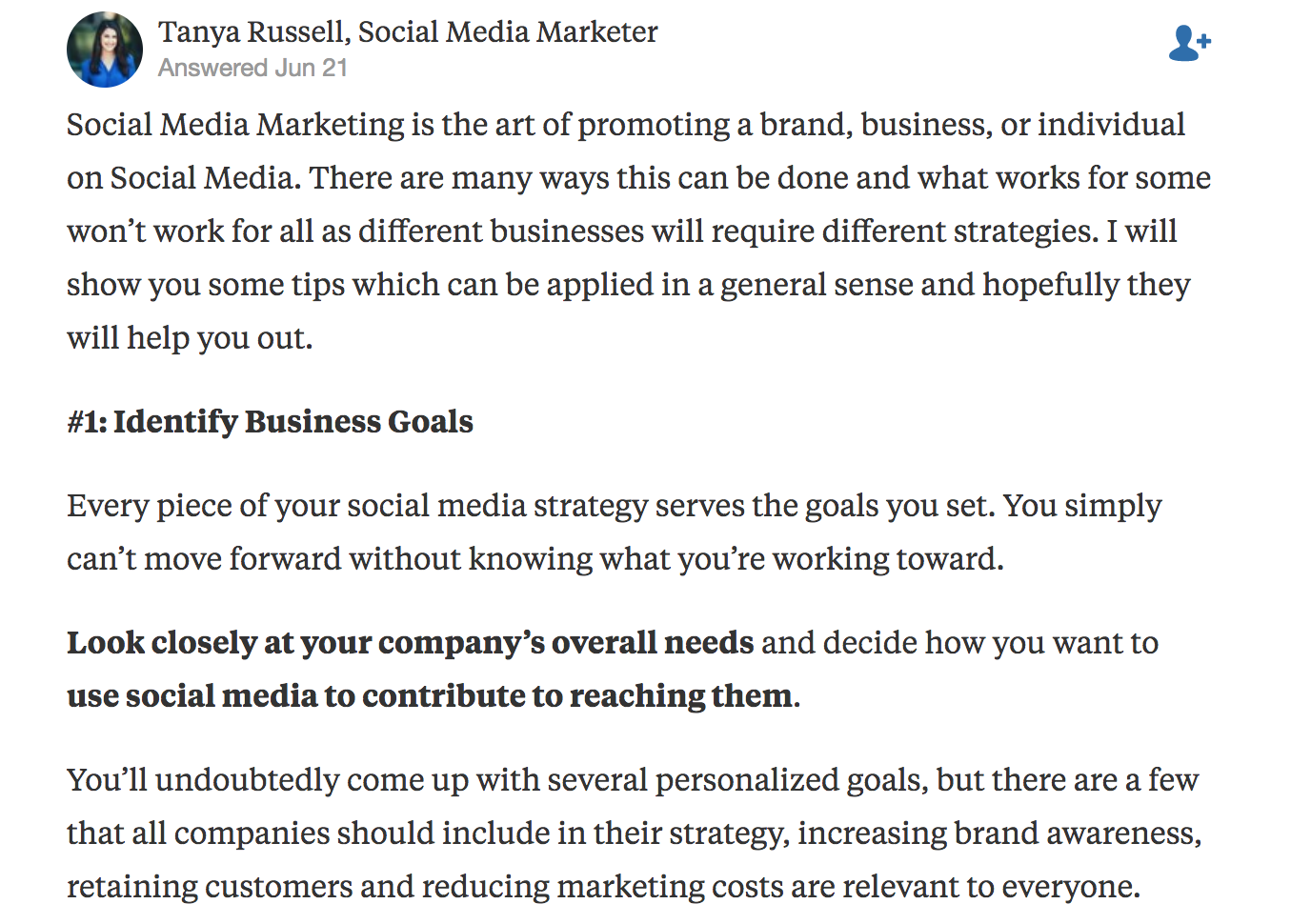 The answer is very detailed and helpful.
You should take an example from this.
Here is an answer from Joyce del Rosario:
Again, this is just an introduction.
Joyce's answer has lots of pictures, highlighted text, and great advice.
If you write such detailed answers yourself, you not only help your readers, you also gain the trust of the readers, increase the brand awareness of potential customers and send more traffic to your website.
5. Get in touch with your followers
You can only send direct messages on Quora if the users allow this and have activated this function in the settings.
Unfortunately, this leads to many restrictions because it is often not possible to get in touch with users privately.
But there are alternatives.
Instead of addressing the user directly and asking about their problems or wishes, you could simply ask this question publicly to all users.
It's very easy and often offers great insights into your target group.
To do this, click on "Followers" ​​on your profile page.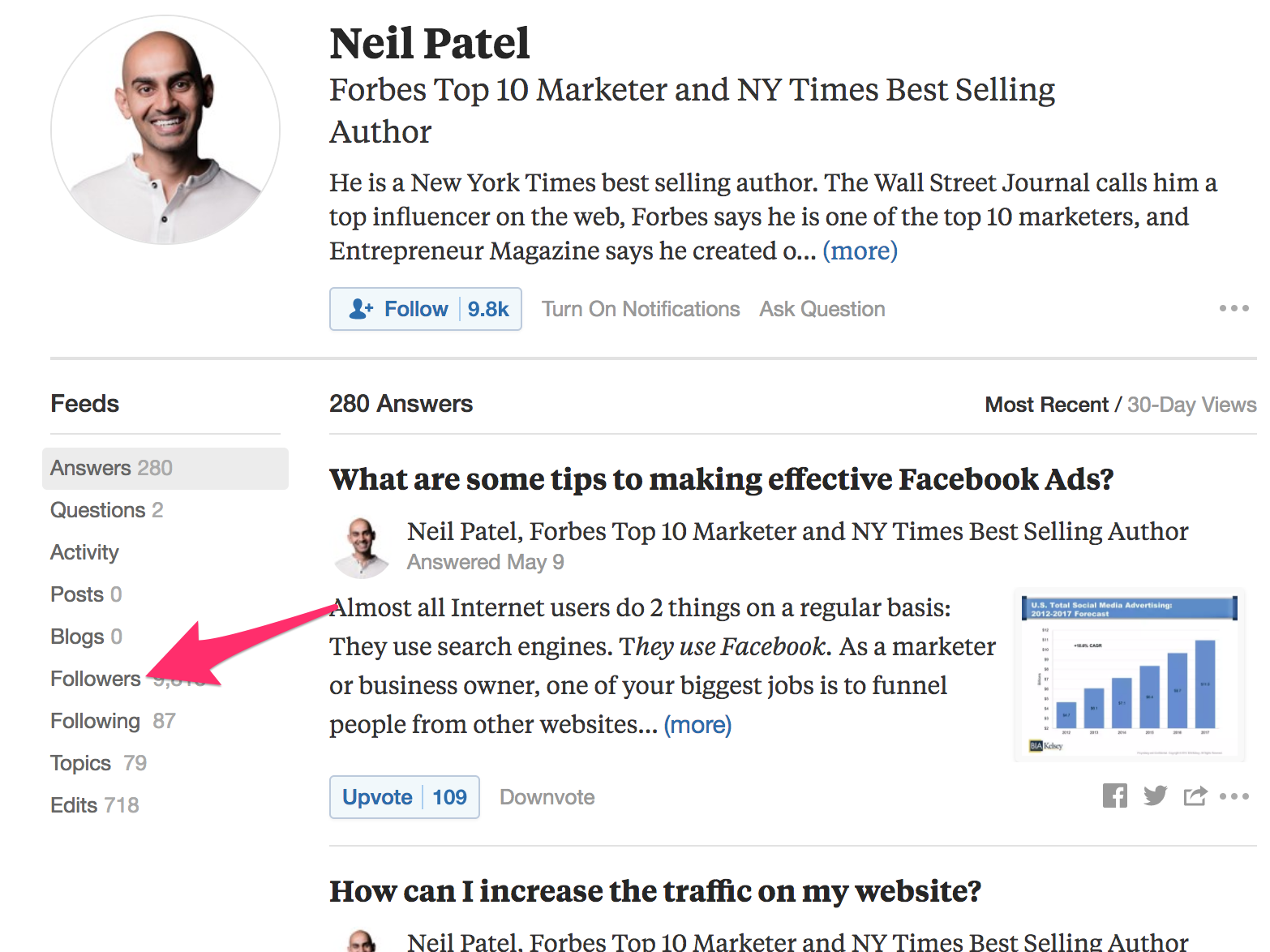 Now you see a list.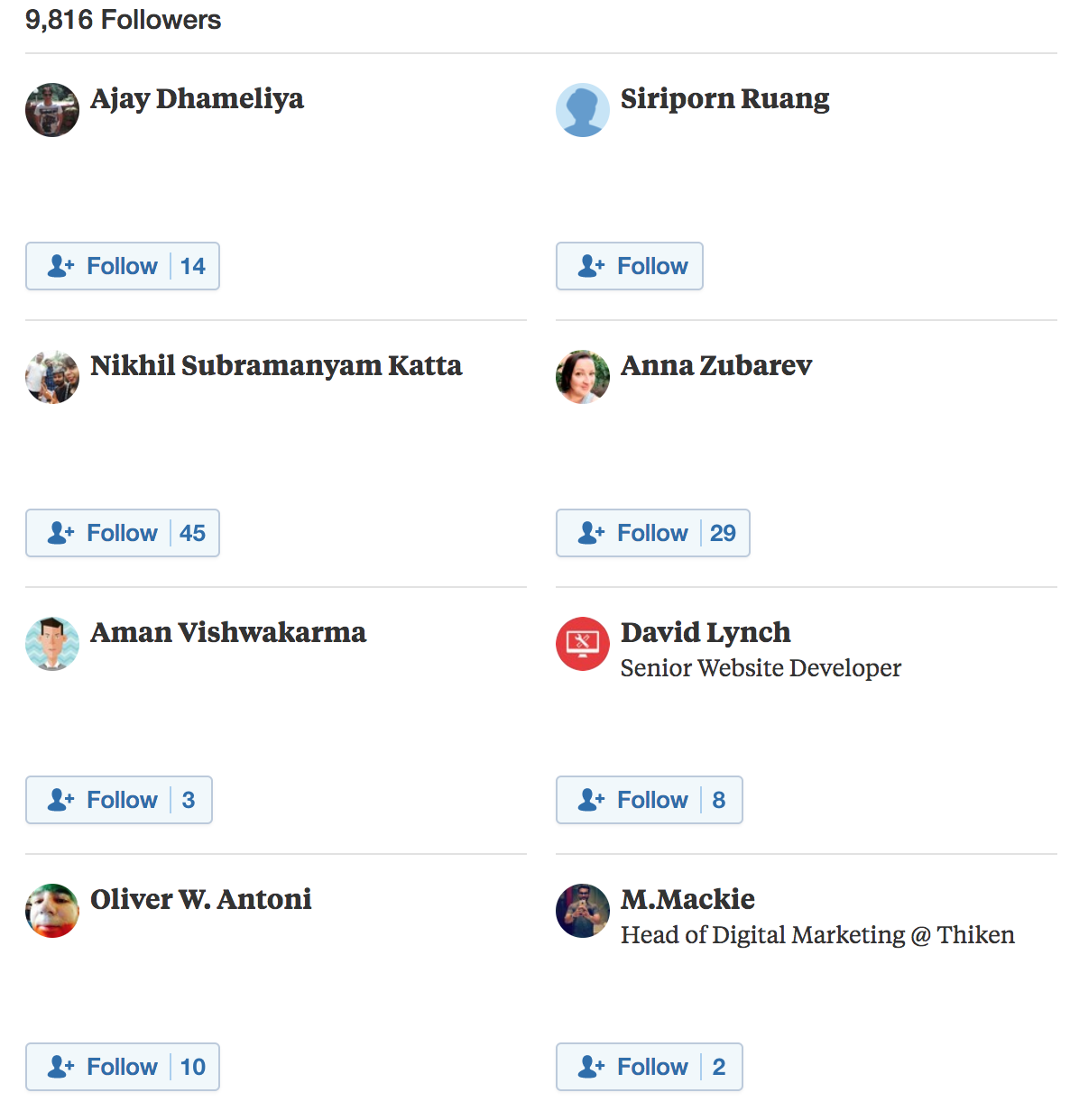 If you want to ask someone a question, you have to click on their name.
That leads you to his profile. Here you have to click on "Ask a question" and you can get started.

You can ask the user for their opinion on your business or which online programs they like the most, or you could ask them to rate your customer service.
Since this question is public, other users can also answer and write comments on your question.
6. Track your metrics
Quora has oneAnalytics-Dashboard for all users and here too differs from other social networks.
Here you can see how often your answers have been rated, seen and shared.
You need to check the analytics report regularly to optimize your lead generation strategy.
I mean, if you don't know if your current strategy is working, you can't improve it, adapt it, or learn from your mistakes.
You should evaluate your metrics at least once a week.
Thats is quite easy.
Click on your profile picture and select "Statistics" from the drop-down menu.
Now the dashboard appears with important data and key figures.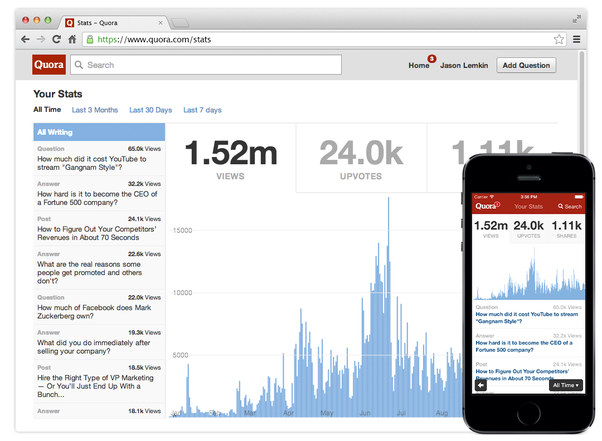 When the results are satisfactory, you need to figure out what you are doing right and then invest more time in this strategy.
If the results leave something to be desired, the first thing you need to do is understand what is going wrong and then figure out how to fix it.
You can use the data to improve your marketing strategy.
7. Use trackback links to your advantage
In order to enjoy all of the benefits Quora has to offer, you need to know what a trackback link is.
A trackback is Quora's in-house version of a backlink.
Backlinks are links that point from one website to another.
With a link, the referring website indicates to Google and other search engines that it trusts the content of the linked URL, which in turn has an impact on the SEO of the linked website.
The more Link backlinks to a websitethe higher it will be placed in the search results.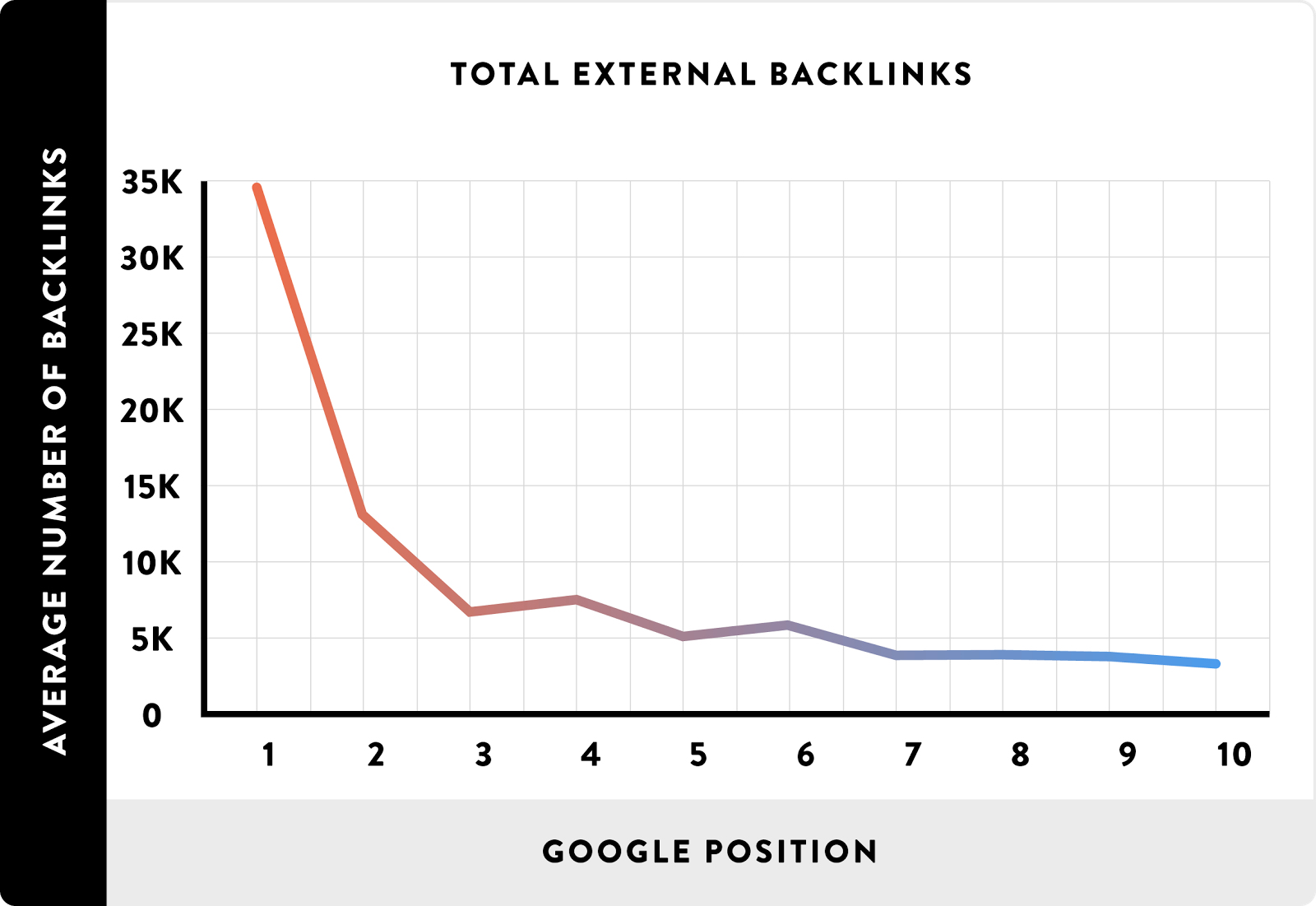 There is one thing I want to point out explicitly, and that is what you are not allowed to do.
Under no circumstances should you stuff your answer with backlinks, because that's super annoying.
I just want to point out that you can also use Quora backlinks if it makes sense.
Always thank you, first and foremost you want to be helpful. If you stuff your answer with hyperlinks now, the reader will be suspicious and certainly not a customer.
Here is the trackback link in my profile description.
And here is a link in one of my answers: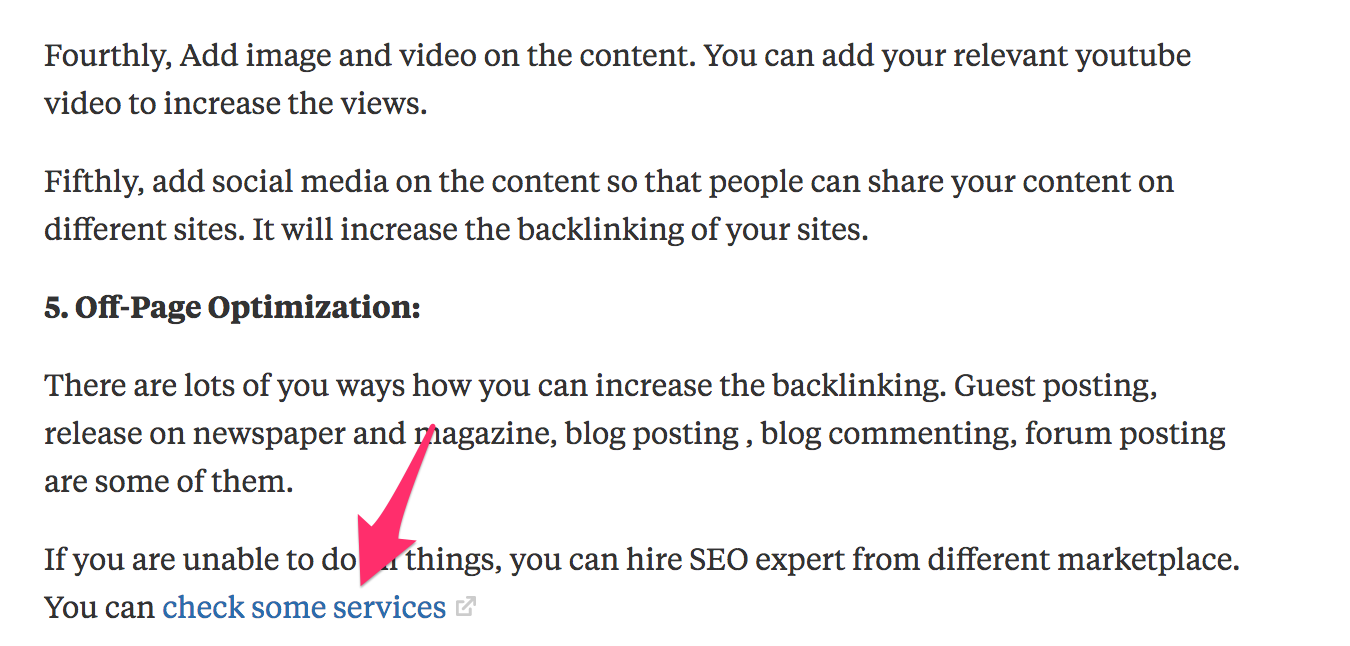 Feel free to add a few links to improve your SEO, but don't overdo it. Only set a link if it makes sense, otherwise you better leave it.
8. Answer typical Quora questions on your blog
The great thing about Quora is that you always know what your target group is looking for.
Companies spend a lot of time looking for the problems, wants, questions and needs of their ideal customers.
These can be found quickly on Quora.
All you have to do is enter a topic or your industry in the search bar.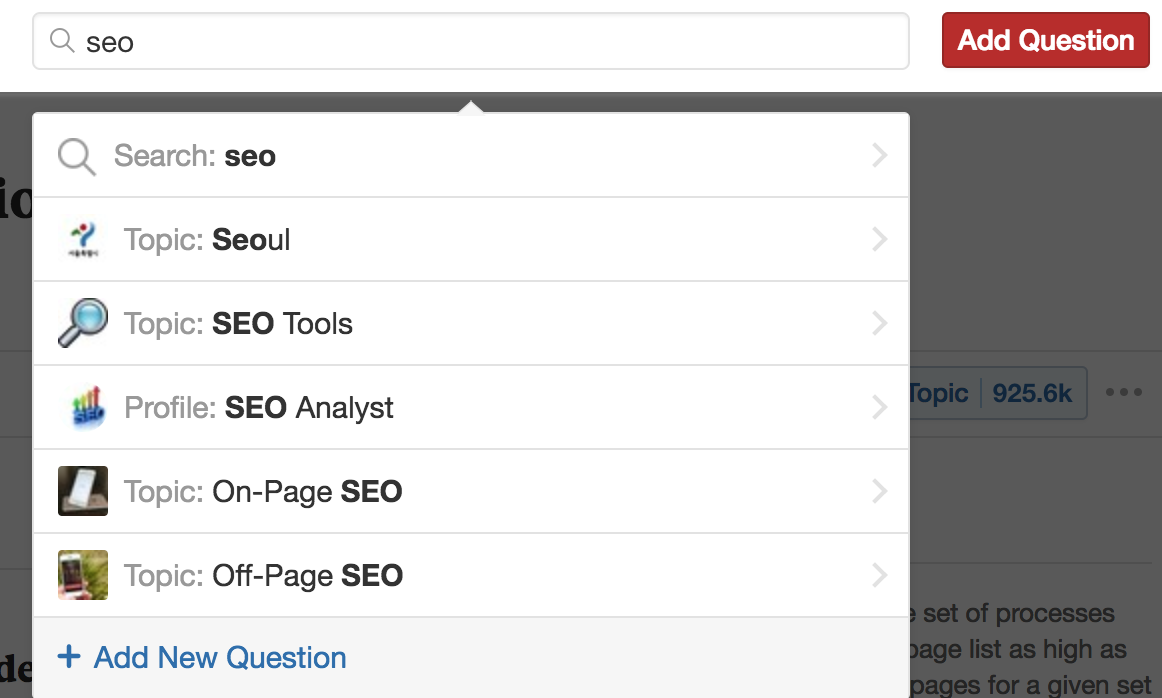 Then click on the topic of your choice.
You will now be redirected to this page: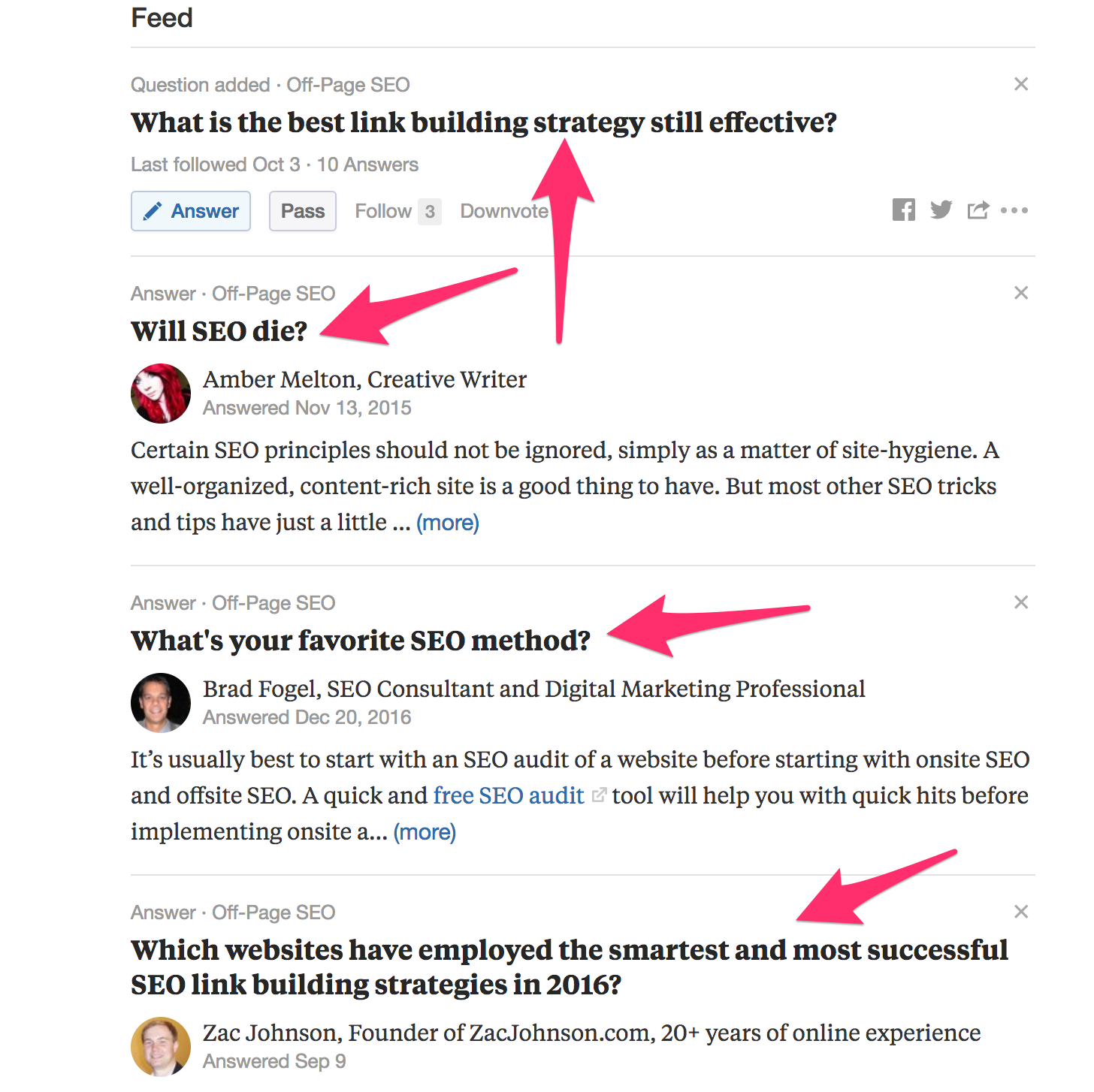 Here you will find all current questions on the topic, which you can then use as a template for blog articles.
Since these questions were asked by the right target group, you are guaranteed to address the right people with an article on the topic.
Pick a question, rewrite it, and then write an article on the topic that answers that question.
9. Share your most successful answers
As you answer more and more questions, you will quickly find that some answers are more popular than others.
And sometimes you win the jackpot. Perhaps one of your answers is particularly popular and is therefore shared very often.
You have to take advantage of that now, of course.
Your Quora followers are likely to read your answer, but you should also share it on other social platforms as well.
Open your profile and click on "Reply" on the left.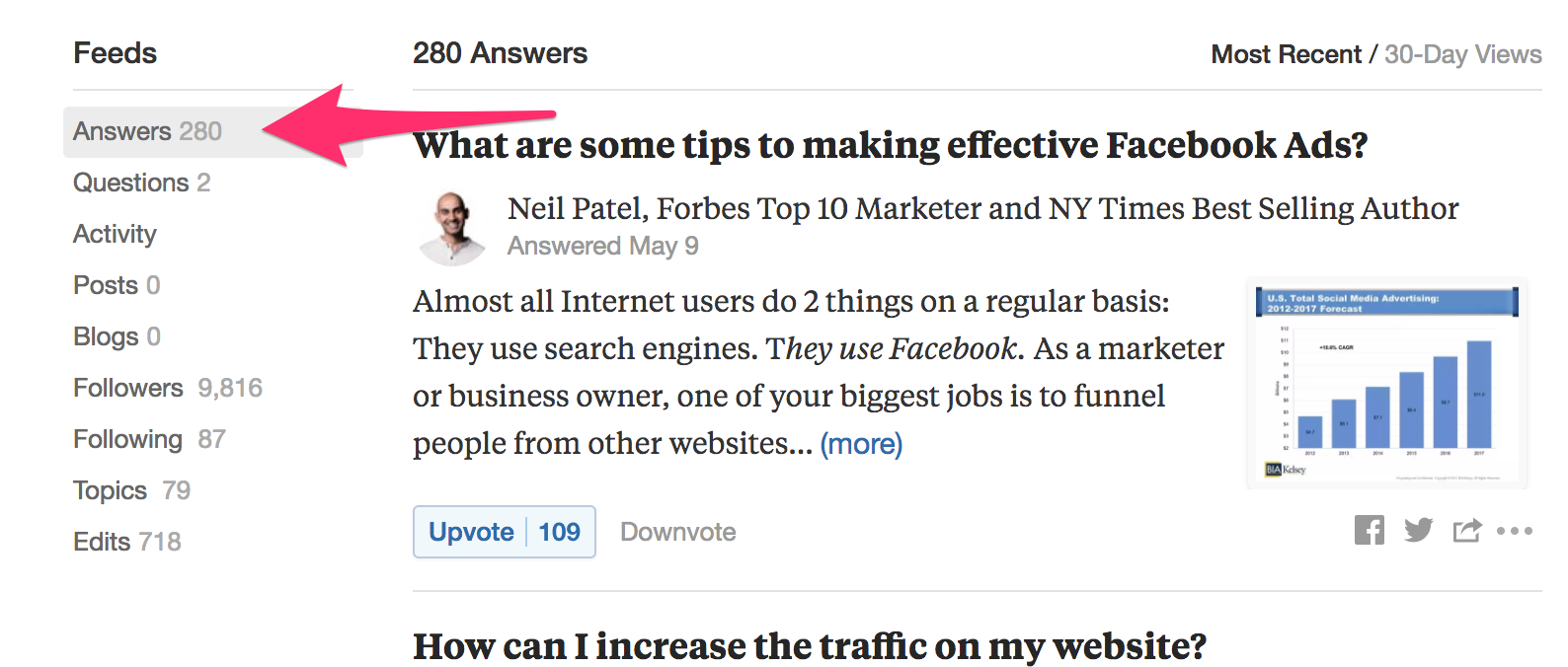 Find the popular answer and share it on other social networks with a click on the corresponding button.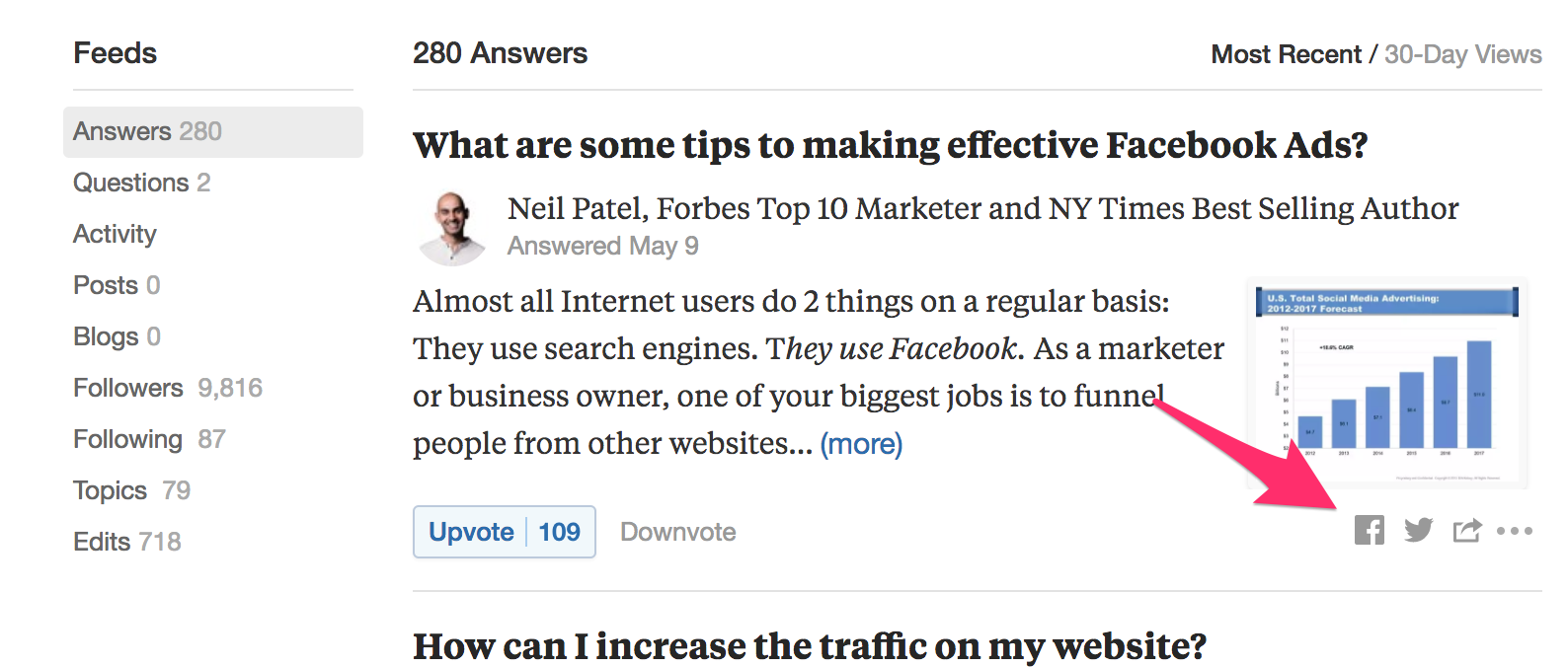 If you share the answer on other websites, you will generate even more traffic and if you add a link to your website, you will even generate new visitors.
Conclusion
Lead generation is a complicated business.
So don't make your life unnecessarily difficult.
You should definitely not ignore new strategies for generating leads and increasing sales.
Quora may be the next big breakthrough for your business.
You can use the platform to attract new leads for your company and then convert them into paying customers.
However, in order to use the platform appropriately, you have to understand it first.
First, create a convincing profile and follow relevant industry topics.
Then establish yourself as an expert by giving users helpful answers to their questions.
Then ask your followers public questions, track your results, set trackback links, write articles for your blog based on questions from Quora, and share particularly popular answers on other social networks.
If you follow all of these steps, you can easily outperform the competition for lead generation.
You get to know your ideal customer even better and you can even exchange ideas with them.
Both sides benefit from this.
Do you use Quora to collect new leads?