Which football club has the most supporters?
These are the most popular football clubs in the world
After a turbulent soccer World Cup, in which the German national team admittedly did not show their brilliant performance, calm is finally returning and soccer fans can concentrate fully on their favorite clubs again.
At JD Sports we therefore asked ourselves which of the top clubs in the world are the most searched for on the internet. At first glance, everything indicates that of course your own favorite team on the net attracts the most attention. However, our survey showed some surprising results.
For the research, search data was collected and it was determined which country is most interested in which football club. Based on Google data, the average monthly search volume of the club name was filtered and listed by country. Some of the results show that the top teams are not always necessarily far ahead.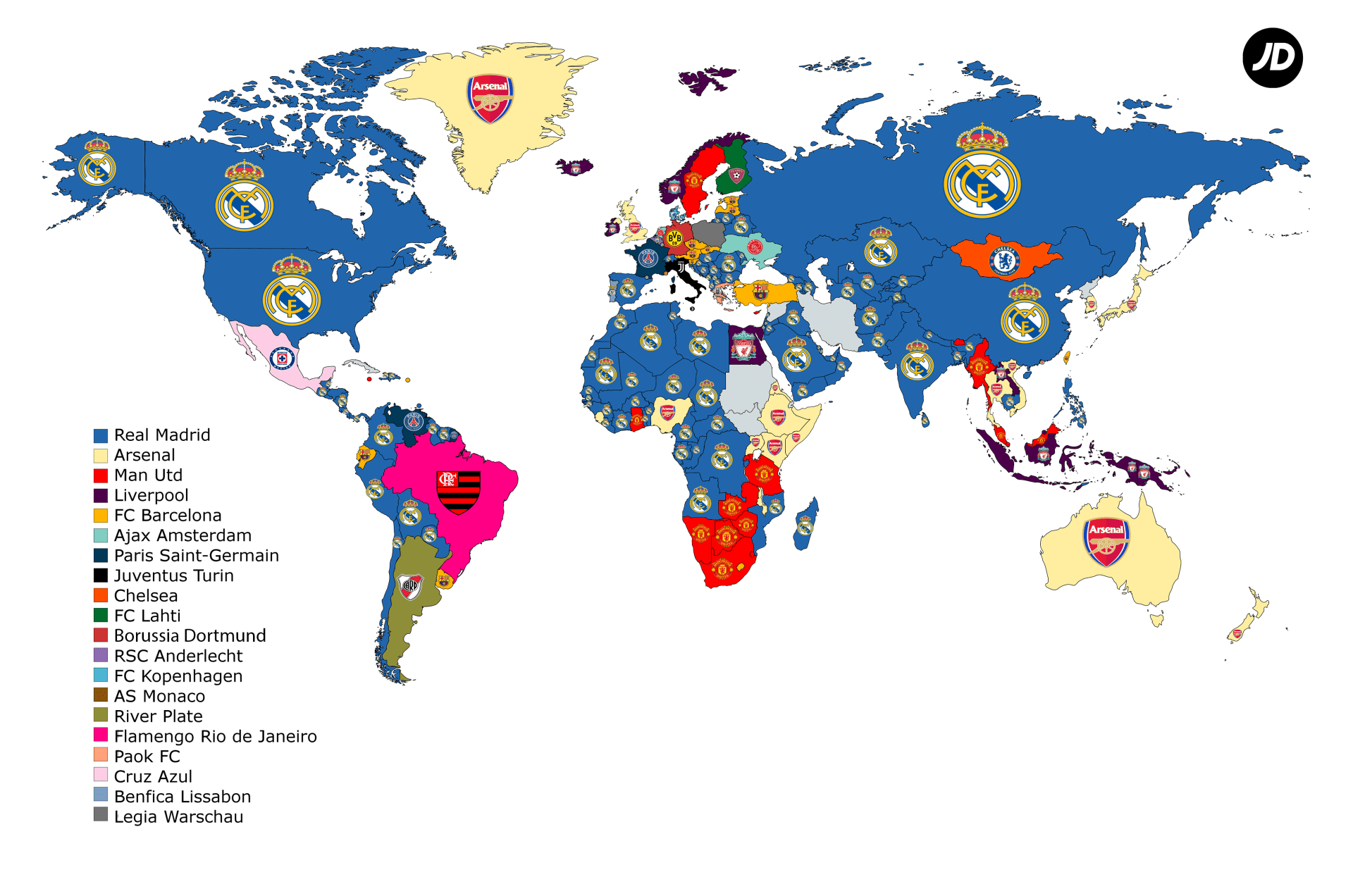 After evaluating all the data, it quickly became apparent that Real Madrid were at the top of 97 countries. Los Blancos have left other clubs like Arsenal London (second with 17 countries) and Manchester United third (16 countries), with a strong presence in the African and Asian continents.
The most popular football clubs in Europe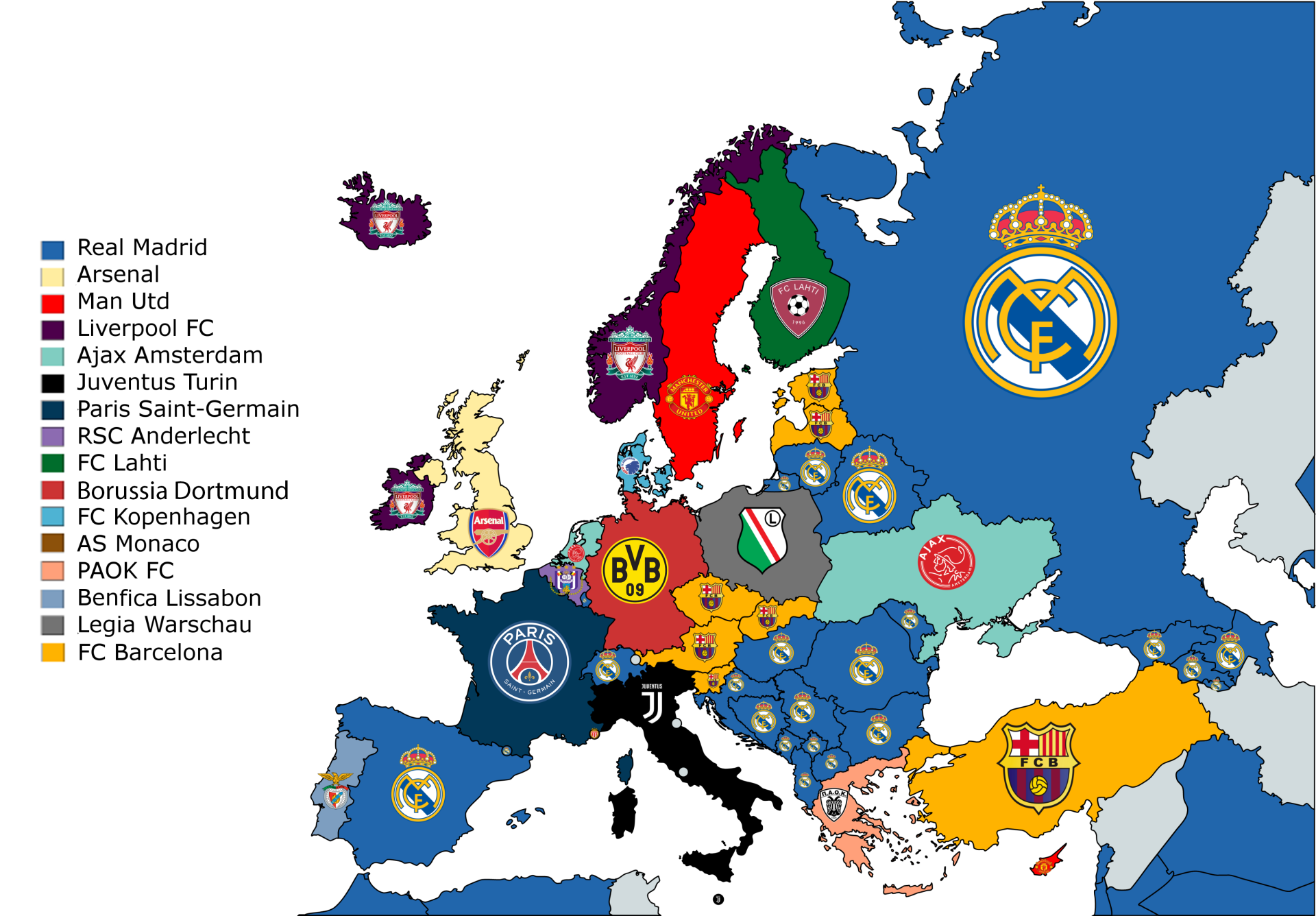 As our map shows, European fans are particularly loyal to their local teams. Teams like Paris Saint-Germain in France, Arsenal London in Great Britain, Borussia Dortmund in Germany and Juventus Turin in Italy suggest a certain football patriotism. The big surprise in the data analysis was that Real Madrid came first in several Eastern European countries.
Top 10 clubs in Germany
1 Borussia Dortmund
2 Bayern Munich
3 HSV
4 RB Leipzig
5 Schalke 04
6 VfB Stuttgart
7 Werder Bremen
8 Eintracht Frankfurt
9 Real Madrid
10 Borussia Mönchengladbach
Small jump to Germany. Here, too, the German teams dominate the ranking. Contrary to all assumptions, it is not Bayern that made it to first place (despite 27 championship titles), but permanent competitor Borussia Dortmund. These had a significantly higher search volume and thus left Bavaria far behind.
HSV secured the bronze medal in our ranking, despite being relegated to the second Bundesliga. After an unsuccessful season, the interest in the Hanseatic League continued.
Surprisingly, RB Leipzig made it to fourth place. The team under coach Ralf Rangnick was able to fight its way up to 6th place in this year's Bundesliga season, despite a weak start. However, the controversies surrounding the club, despite their success in the Bundesliga, are not ending and could be an indication that interest in this team is not going away.
In addition to the top German teams, Real Madrid also made it into our list. With Toni Kroos (with Real since 2014) as a German player in the team and the massive success that the Royal have achieved at championships, the ranking of the world's most wanted team is quite understandable.
The most popular clubs in Africa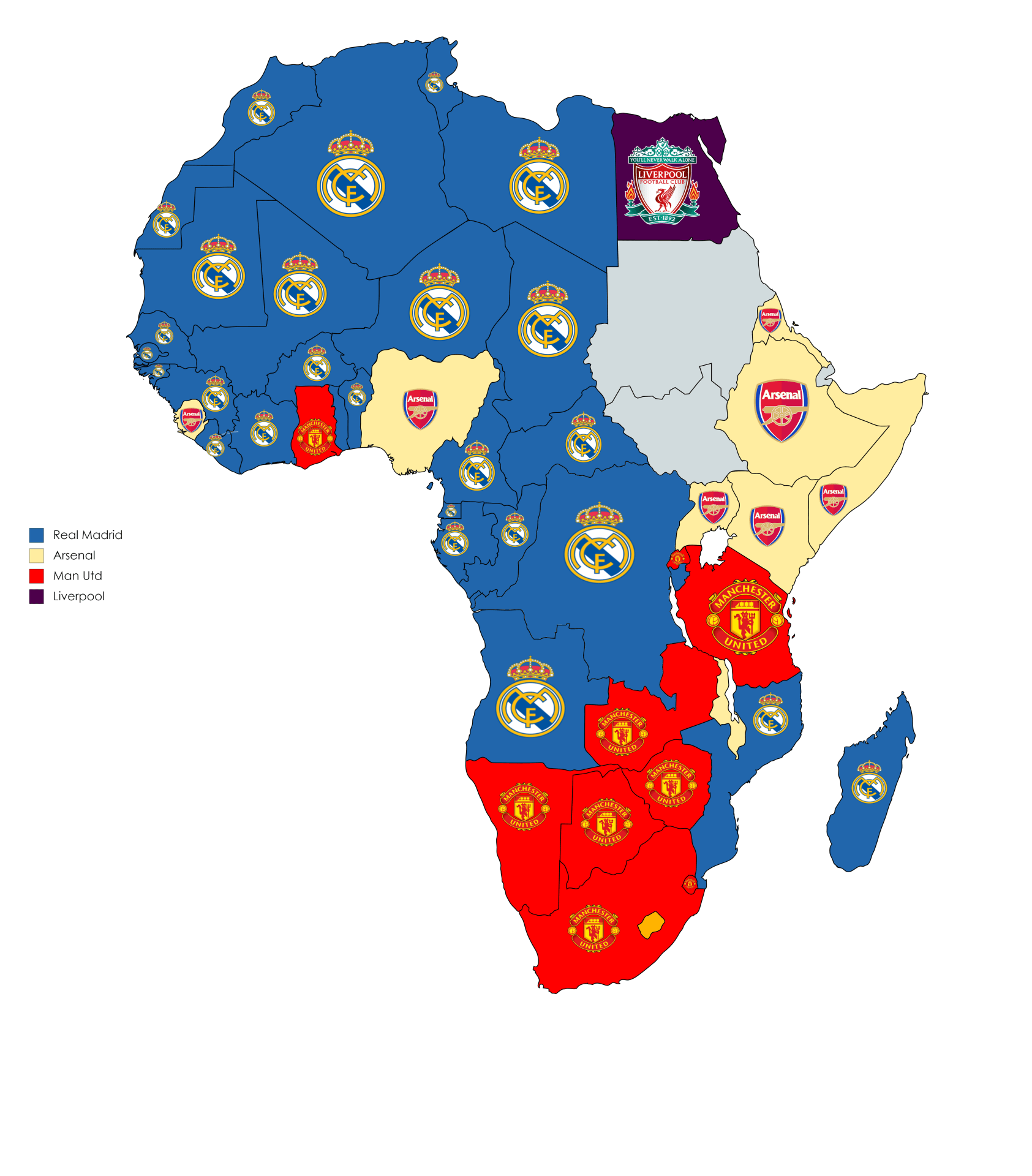 The African countries show a clear division. While the southern African countries tend to be more interested in Manchester United, Real Madrid dominated Central and North Africa. Arsenal, on the other hand, seems to be particularly popular in East Africa.
Egypt was the only African country that did not favor any of the three named clubs. Instead, Liverpool FC dominates here, which is no surprise given the Egyptian striker superstar Mohamed Salah. Interest in the English club in Egypt has increased significantly since 2017.
The most popular clubs in Asia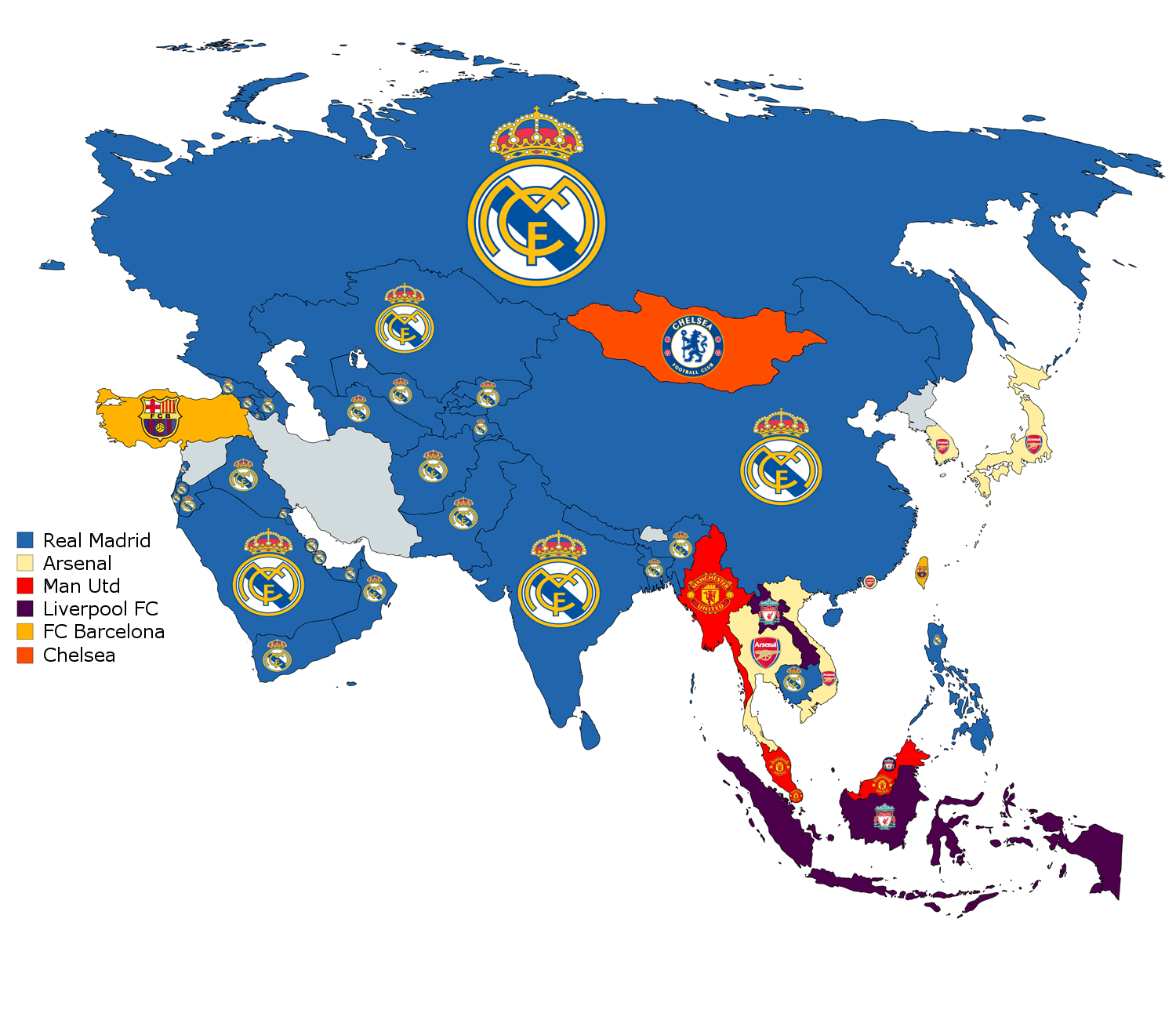 In Asia, Real Madrid clearly dominates, while Manchester United, Liverpool and Arsenal share Southeast Asia among themselves. Small outliers are Chelsea FC in Mongolia and Barcelona FC in Turkey and Taiwan.