How do I crack FTRE class 10
The information event at the Ottersberg grammar school for parents and guardians of fourth graders, which has been announced with reservations for April 27 and 28, 2021, has unfortunately been canceled due to the dynamic nature of the infection process. As soon as we start schooling the pupils again within the framework of scenario B (school in a changing model), we accept requests for school visits in urgent cases.

Friday for Future with pick and spade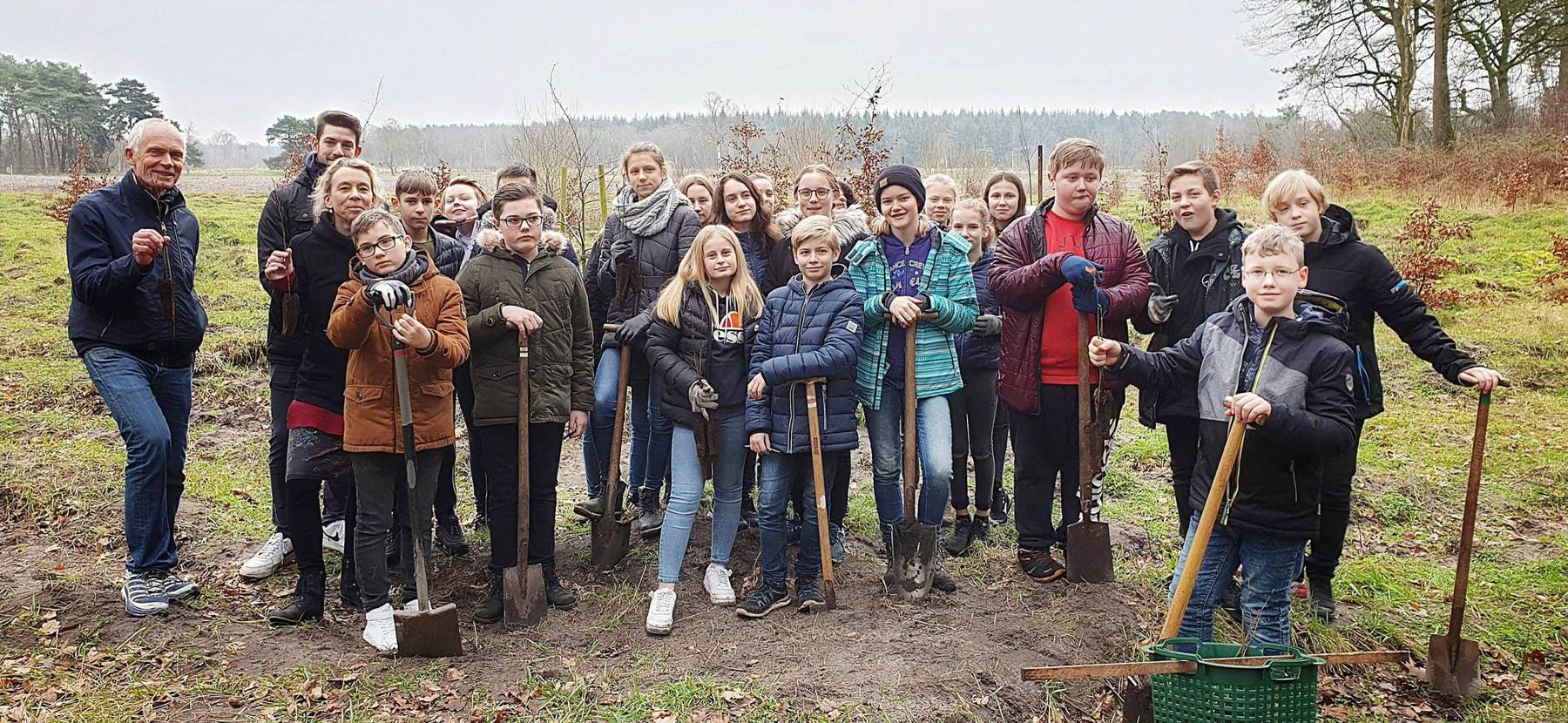 On Friday morning, 26 pupils from class 7b of the grammar school in Ottersberg planted hundreds of particularly robust trees for climate protection in Quelkhorner Surheide: 300 red oaks, 300 red beeches and 50 red alder put the seventh graders together with active members of the Ikeo association, the Ottersberg climate protection initiative, into the earth.
Top result in the stock market simulation game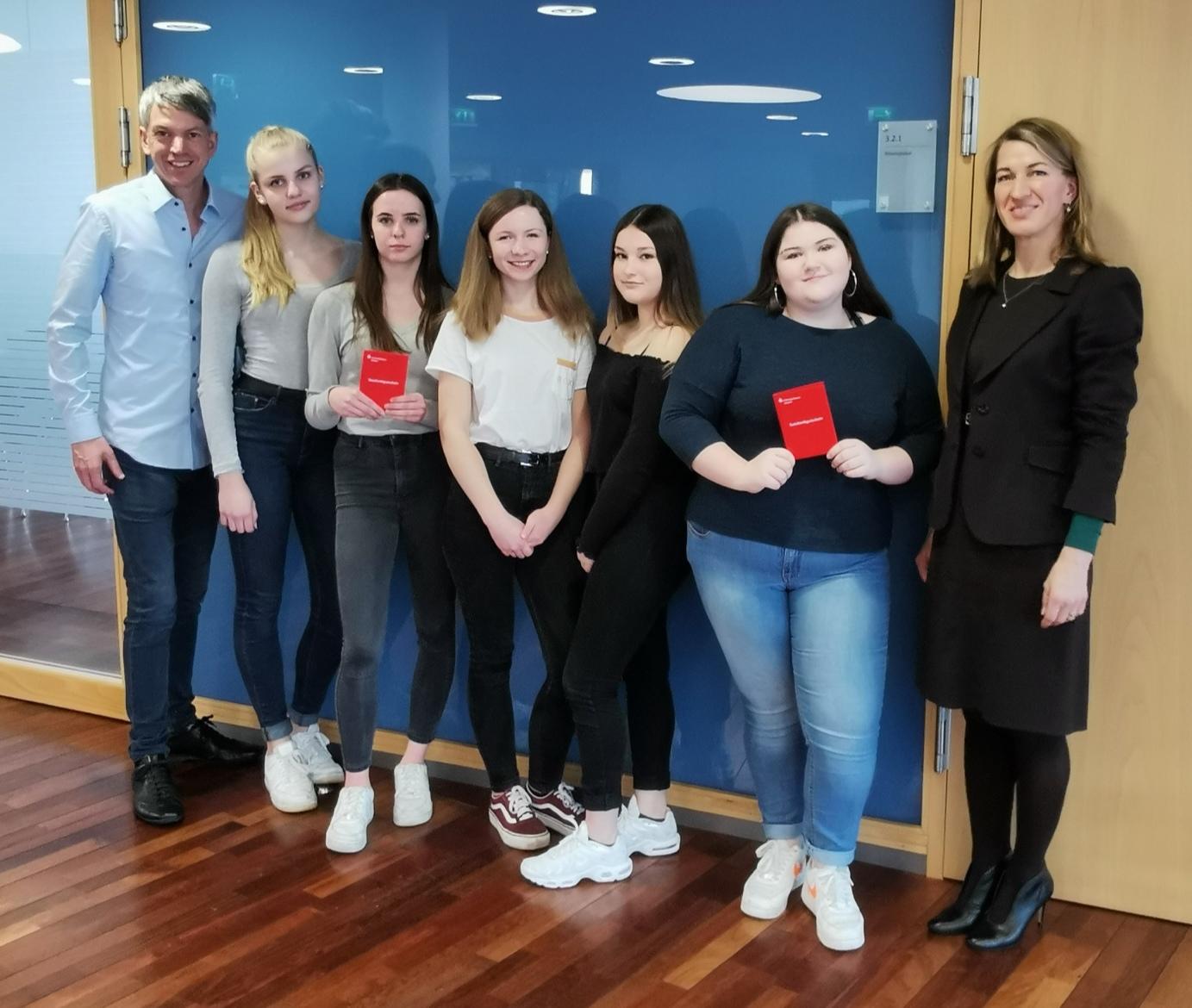 The pupils Paula Wache, Nele Meyer, Nathalie Gießelmann, Greta Straßenburg and Lea Windeler from class 9c (on the photo from left to right together with Ms. Borrmann from Kreissparkasse Verden and Mr. Sasse) managed to take 1st place in the sustainability competition of the "Stock Exchange Simulation" run by Kreissparkasse Verden and thereby win 200 euros. In addition, the same group of schoolgirls achieved 3rd place in the main competition and thus won another 100 euros.
As the only group of all 23 participating teams in the business area of ​​the Kreissparkasse Verden, our students are among the winners in two categories and have achieved the largest amount of money with a total of 300 euros - a great result! The award ceremony took place on January 23, 2020 in the headquarters of the Kreissparkasse in Verden. CONGRATULATIONS!

Art works "Logos" of the year 9

Reading competition on December 3, 2019 - school decision year 6
Federal Youth Games 2019
We are strong!
Our 6th graders already took part in our project "We are strong" at the beginning of the school year. Mr. Cassens from the Verden Police Department led through two intensive mornings together with Ms. Kopiske and Ms. Pries.
The exercises strengthen the class community, are useful in school situations, but are also aimed at civil courage and anti-violence strategies. By trying out different situations, the students learn solution strategies for themselves personally and as a group.
As always, people laughed, marveled, exchanged and tried things out in order to be able to say convincingly in everyday life and at school: "We are strong!"
"First aid" for beginners
"First aid can be that easy!" This is what Mr. Asendorf from the local DRK club Ottersberg claims and proved this several times in one morning together with class 7a. The students wrapped head and pressure bandages and glued perfectly cut fingertip bandages that are guaranteed not to slip. Mr. Asendorf talked about his everyday life as an emergency paramedic and impressed the students with his experiences. It quickly became clear that this profession has many exciting aspects in store and that each individual can help through attentive cooperation and how crucial this is. So that first aid does not become a major hurdle but a matter of course, it helps to get some tips early on and to try out simple exercises yourself.
Sven Wasmund, control center dispatcher and paramedic, then drove up with the ambulance and thus ensured a highlight of the day, because the students were allowed to fully inspect the vehicle. Here it became clear once again that all eventualities are taken care of in the smallest of spaces and that you are really in good hands.
How good that there are professionals, and how good when you know how to help immediately. One thing became clear to everyone this morning: Everyone can actually do first aid!

Project: painting the benches
On the past project days (the project days always take place on the last Thursday and Friday of the school year), the students in class 8c designed seating in an environmentally friendly but also creative way.
The benches were removed from the old gym a week earlier and the following days were painted white by the 9th grade. This project was managed and supervised by Michael Otten. A total of 5 benches were made available to class 8c.
In parallel to the preparations, the subjects and motifs of the individual benches were researched in the class. These went in very different directions. However, the focus was placed on student-relevant topics such as media, social networks, but also favorite foods.
Most of the students followed the same principle. They pre-painted their motifs with pencil and then re-painted with the colors. Most of the money for these and other supplies was raised through open house sales of waffles. The remaining costs were taken over by Flecken Ottersberg.
The project was very well received by most of the students, which was not only due to the fact that you could be creative with the design, but could also have something to do with the fact that all the benches were recycled and the project also benefits the environment.
Justus Oedekoven, class 8c
Youth trains
On May 21, 2019 we took part in the youth training for the Olympics in the sport of tennis. We are Joost Wilkens, Elias Heine, Julius Thyen, Niklas Maier and Marc Froben and we were looked after by Lars-Christian Köhler.
At 7.30 a.m. we met at the parking lot in front of the Otterbad and then drove to Lüneburg. We were able to get used to there before we had to compete against the other schools. Four singles and then two doubles were played against two schools. First we played against Salzhausen, which we lost to last year, but this year we won after a decisive double. After that the trip for this year was unfortunately over against Buchholz. We were lucky with the weather as it was raining. Nevertheless it was drizzling in between. Very exhausted, we arrived back at the parking lot in Ottersberg around 4 p.m. In the end we made third place. We have never come this far. Many thanks to License Direkt / Andreas Thyen, because we got a set of T-shirts and afterwards we went to McDonalds. Marc Froben from 6a.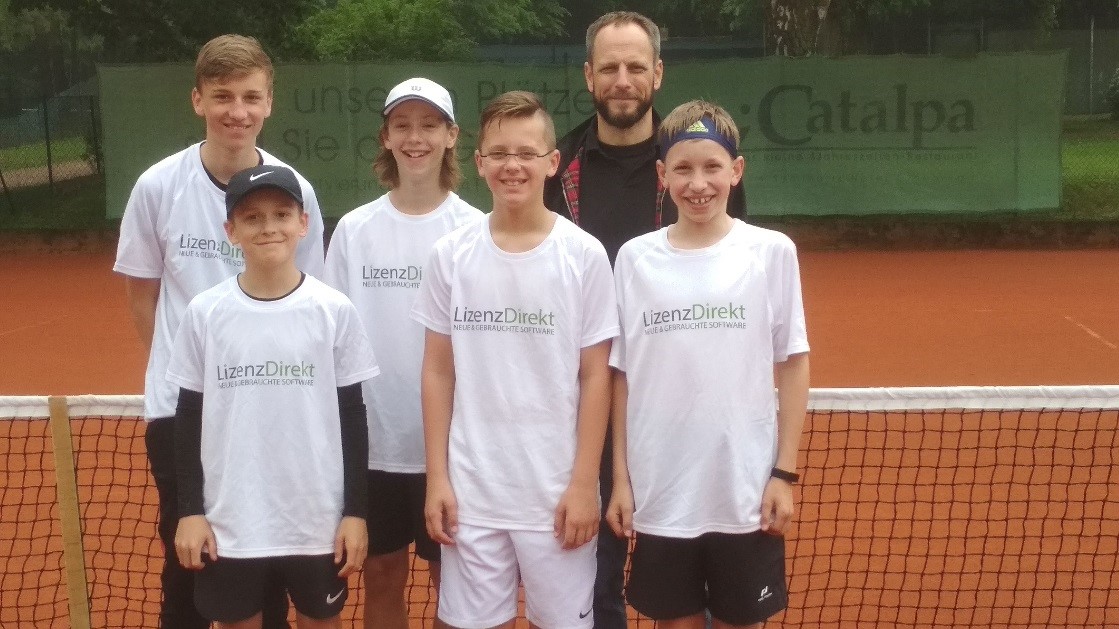 Impressions from the open day on March 8th, 2019
The really well-attended "Open Day" gave us a lot of pleasure this year. We would like to thank the committed students and teachers for the presentations and various insights into our everyday school life and hope that all 4th graders were able to find out more about the offer and our requirements.
During the day we were able to have many intensive discussions with interested parents. That was informative and stimulating!
We were particularly pleased that once again many former students "stopped by" and told us about their further careers (upper school, university, job).
We would like to thank our school association "Strong Schools" for the (high-calorie :-)) kitchen buffet and for decorating the cafeteria!
Here are a few photo impressions of the day: