Why do people like Amazon
Mail order company Amazon turns 25: Why do people buy from Amazon?
The US group is perfecting customer loyalty - with all sorts of tricks. Amazon takes no account of its dealers and employees.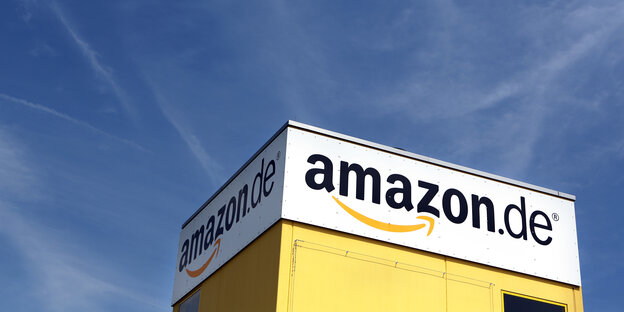 Has more and more power: the online retailer Amazon Photo: dpa
Question after question. How do the aphids get on the balcony? What did Alexander the Great die of? And: Why do people actually buy from Amazon? Especially in the Prime program, where customers, to put it simply, pay to shop?
Let's put the unanswered questions aside for a moment and take care of waterproof bike bags. The outdoor manufacturer Ortlieb sells such bags under no circumstances via Amazon - even if it cannot be completely prevented that third-party suppliers offer the products there. "Gray market products", explains the company, and that something like this can only be prevented if every part is laboriously equipped with electronic trackers. In any case: Amazon is practically advertising itself via Ortlieb. Anyone looking for bike bags from the company on Google, for example, receives an advertisement from Amazon. Behind: gray market products. And those of the competition.
And that's why Amazon got a hearing before the Federal Court of Justice, one day before the company's 25th anniversary on Friday. It is only superficially a dispute over trademark rights. Behind this is a much bigger question: What can a company, given its dominant position in the market, it is a miracle that the word "amazon" for "order online" has not caught on, actually allow itself to do so? Apart from dubious tax practices, exploited employees and a huge collection of data on users? And 25 years after the company was founded, that is one of the questions that really urgently needs an answer.
If there were something like an unimportant list somewhere in the Amazon corporate universe, on which there are all those whom the company does not intend to take into account at all, then Ortlieb would probably be pretty high up. Together with all other manufacturers who, under no circumstances, want to see their goods sold via Amazon itself or the Amazon Marketplace - a difference that most buyers can hardly tell from inside. Because they want special advice for their customers, because their own sales channels are sufficient for them or because they fear that their products will be sold at junk prices.
Health data could be the future
In second place: companies that sell their goods on Amazon. Cooperation does not lead to goodwill. Because if something goes well, it is very simple for Amazon: take the product itself into the assortment, let the algorithm push it up properly and then reap the margin. There have been reports from merchants whose Amazon presence has been banned under strange circumstances. And who then, when they emerged from the chaos of horror, understanding, damage limitation and the depths of complaint communication with Amazon, had to realize: Aha. So they are now selling the products from my range themselves. Even the Federal Cartel Office has been checking since last year whether Amazon is exploiting its market position vis-à-vis retailers. And since this year, the Austrian authorities have also been investigating.
There is also a third place, and that's where the people who have to fish headphones, pot sets or underwear from the shelves in the warehouses end up being the pickers: inside. Trade unions complain about a lack of collective bargaining agreements, poor working conditions and wages that are insufficient to secure a livelihood. Amazon makes comparisons about the usual market pay and pictures of laughing employees: inside hopping together in the logistics center on the other hand. The rule of thumb is simple: the less important it is for sales, the more replaceable, the less the group pays attention to careful treatment, regardless of whether it is a dealer or an employee.
But there is someone who: who cannot be replaced: the customers. Amazon understood this early on and is doing a lot to keep buyers inside. Fast deliveries are just as much a part of this as generous return regulations and of course the premium premium tariff Amazon Prime, which has various streaming services included in the package, among other things. This seems to be so attractive for many customers that they simply forget to visit other platforms or compare prices when buying online, as several studies show. A corporate strategy that requires a certain amount of chutzpah: Or can someone imagine a supermarket where customers have to pay a membership fee for preferential treatment, the noodles are more expensive than the competition, but hey, what shall it, for that there is orange juice for free?
Now it is like this: If all employees in the warehouses are exploited and enough dealers and manufacturers are alienated, Amazon might notice that you cannot live on customers alone. But it is more likely that you are simply looking for a new business area. With the start of the production of series it already worked, and, a practical side effect: You don't even need more pickers for this: inside. Health data could be the future. And those who regularly upload medical reports will receive a new fitness tracker every year. Sounds crazy? Just ask Amazon.