Rate:
I want to see
Write criticism
Share on Facebook on Twitter
Table of contents
FSK approved from 16
Dr. Buckaroo Banzai (Peter Weller) can do everything - physics, neurosurgery, music ... His life's work is to fight an alien race, the red lectroids. He and his team have developed a laser with which they can travel to another dimension. This is Dr. Emilio Lizardo is just right. The villain comes from the 8th dimension and wants to go back there. So he breaks out of the insane asylum in order to steal the laser afterwards. Lizardo teams up with some of the red lectroids and goes on the hunt.
Dr. Black lectroids warn Banzai of the impending danger. Nevertheless, he cannot prevent the laser from falling into the wrong hands. Does he succeed in preventing the destruction of the earth, or is genius now reaching its limits ...?
Where can I watch this film?
Buckaroo Banzai - The 8th Dimension (DVD)
Buckaroo Banzai - The 8th Dimension (Blu-ray)
All offers on DVD / Blu-ray
Trailer
You might be interested in that too
Actresses and actors
Complete cast and complete staff
images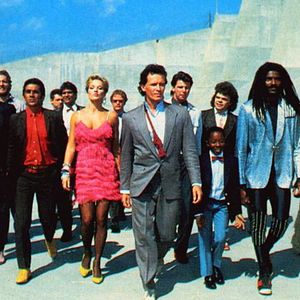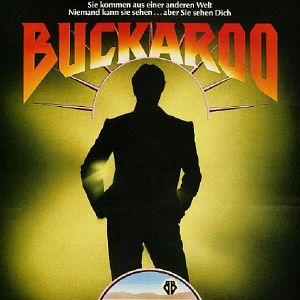 Current
more details
Production country USA
Lender
Year of production 1984
Film type
Useful information-
Budget-
LanguagesEnglish
Production format -
Color Format Color
Sound format
Aspect ratio
Visa number
Similar films
More similar films
Current cinema news
all messages
The most popular trailers
All top trailers
The best films in the cinema
All the best films in the cinema