How do I appreciate the value of a site
Determine the domain value and estimate it free of charge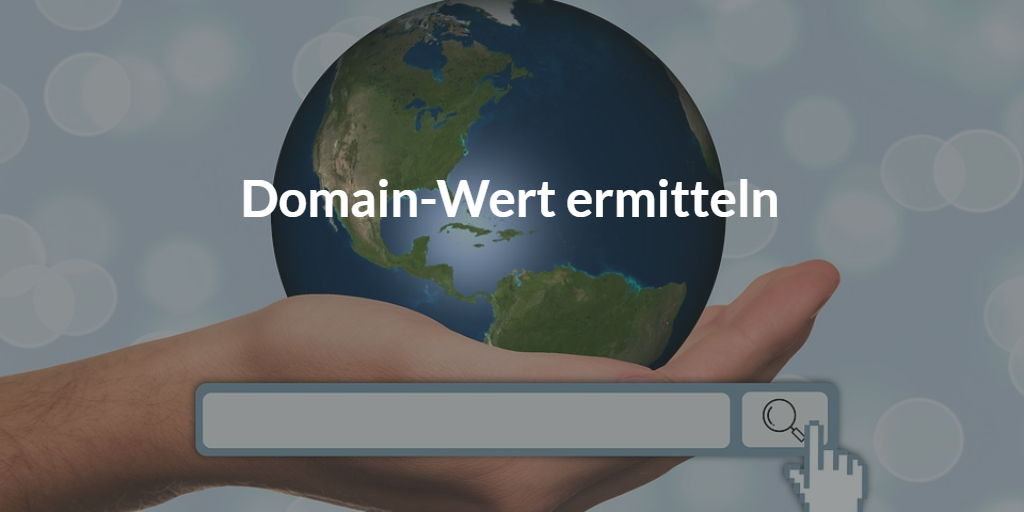 Even if you've registered your domain for a while, you probably couldn't easily answer the following question: What is my domain worth? Regardless of whether you are currently thinking of selling the domain or just want an approximate estimate - how to best calculate the individual value of your domain, you will find out in this article.
Determine current domain values
In order to evaluate the value of your domain, it makes sense to first deal with the matter. Domains are constantly being offered and sold on the Internet. Review ongoing auctions and sales lists to get a feel for the value of current domains. If the website is still online, check its content and orientation and compare it with your domain. Expired domains can be checked with the Wayback Machine.
Better estimate domain value
In order to determine the price at which you can sell your domain, there are a number of criteria that have a positive or negative effect on the value. The following will help you estimate the domain value.
Rate url
Top-level domain
Each country has specific top-level endings that are most valuable due to their prevalence and tradition. The domain ending ".de" is the most common in Germany and increases the chances of a good sales price. ".Com" and other top-level domains can also have a positive effect on the value of your domain. The rating can of course increase enormously with the number of potential interested parties. For example, if a domain is also of interest to English-speaking users, the customer base will expand. More potential buyers usually mean a higher price.
Contested keywords
If you own a domain that is made up of a highly competitive keyword or contains it appropriately, it will drive the price up. However, it won't do you much good if the domain is made up of three different variations of the same keyword, as you will learn below.
Short domain name
With the mass of domains registered worldwide, it is no wonder that short, memorable names are usually already taken. If you are lucky enough to own such a short domain, it can have a positive effect on the sales price.
High memorability
A short domain is not always synonymous with a memorable domain. Assume your domain is mentioned on the radio. How many listeners could actually remember the name and find it again later on the Internet?
Usability and market opportunities
A very personalized domain, which may contain your name or complicated strings of characters and numbers, will be worth significantly less than a domain that is interesting and usable for the general public. In particular, if there is a legitimate interest in commercial use, the value of your domain increases. So ask yourself what industry the domain name could be used in and how well it would be marketed. Would it be a suitable brand name?
The above factors will help you better estimate the value of a domain based on its name. Of course, the final value always depends on the rankings, backlinks and other SEO measures that have been invested in the page. Therefore:
Take SEO measures into account
Good backlinks
To better estimate the value of your domain, do a backlink analysis. The more topic-relevant and high-quality backlinks refer to the domain, the more value it will have.
Determine value through rankings
In addition to backlinks, good search engine rankings (especially Google) also play a major role in calculating your domain value. Does the domain have some top rankings that other website owners find difficult to crack?
Domain age
If the domain was registered years ago and has been used continuously since then, its value increases. Older domains are usually worth more because they had more time to be indexed and ranked by the search engines.
Existing traffic
A website does not always have to have good rankings in order to have a recurring user or readership. When determining the value of your domain, be sure to include the existing traffic. Nothing is more difficult for a webmaster than to acquire sustainable visitors.
Basically, the more work you put into ranking the page, the more valuable it is. Everything that you have already implemented in terms of SEO measures ultimately saves the buyer time and money. But be careful if you have done black hat SEO and the website received negative attention as a result. A buyer who is familiar with the subject will notice when a domain has a low trust.
Other criteria
Social media
While social media doesn't directly affect the value of your domain, it's important to consider activity on social platforms when estimating the price. For example, if half of the traffic comes via Facebook and the account is not sold, this in turn reduces the value of the domain. So ask yourself how much the success of your domain is related to social networks and whether or not you are willing to give them up to the buyer.
revenue
Have you already been able to generate significant income with the domain? If so, you have good proof that the domain is working.
Extras
Does the sale only include the domain or is an individual design, forum or a rich content offer also offered? Of course, this raises the question of whether the buyer would like to continue using the website as it has been used up to now. Therefore, this point plays a rather subordinate role.
Rely on proven providers
Often the value of a thing is determined by the demand. Make sure that as many interested parties as possible become aware of your offer by listing the domain on a proven auction site. More potential buyers not only mean a higher probability of sale, but also a real market value for your domain.
Conclusion
Before you sell your domain, you should definitely try to figure out any value. With the methods mentioned above, private domain owners in particular can save an expensive appraisal for their domain and estimate the value themselves.

»Buy a .de domain - advantages, rights and obligations
»Domain evaluation: this is how it works!