What does an OBD scanner have to be able to do?
OBD stands for On Board Diagnosis. The OBD was originally developed in the USA. Back then it was about ways to reduce air pollution in larger cities like Los Angeles and San Francisco. The second development stage, OBD 2, also written OBD II, is already in use today. In the USA, OBD 2 came into force in 1996. Europe adopted the standard a little later, slightly modified, in 2001 and consequently calls it EOBD.
Uniform diagnostic system
OBD diagnosis enables standardized diagnosis of almost all vehicles worldwide. Not only the exhaust gas diagnosis is carried out, but an analysis of the entire vehicle electronics. Today, it is hard to imagine maintenance and fault detection without OBD diagnostics. Modern vehicles can currently hardly be checked through their paces without a diagnostic scanner and corresponding software or scan tools.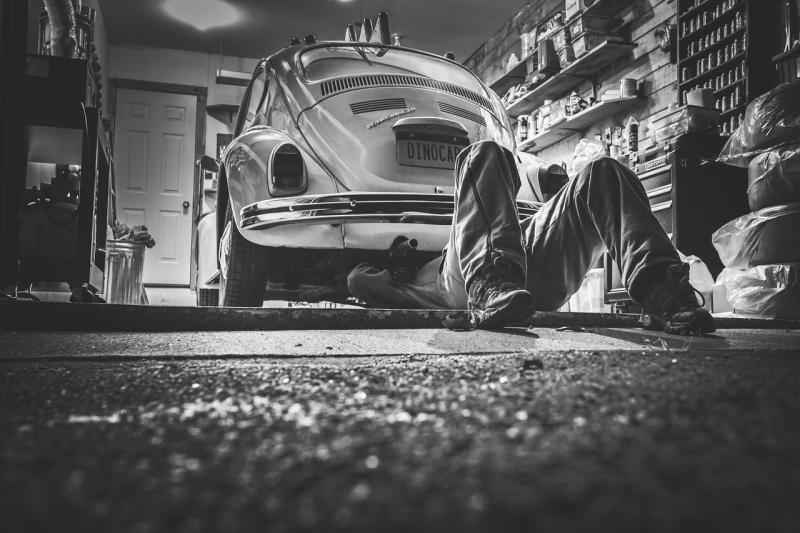 As in the picture here, car repairs are rarely carried out today. - Picture: [email protected] - car-repair-362150
Properties of OBD diagnostic devices
OBD systems are not only used to love the environment and to protect people and nature. It should include Engine damage can also be prevented through the consistent use of OBD. When connected to the engine's electronics, emergency programs are run via OBD, which pay particular attention to efficient engine protection. Loose spark plug cables or broken cables are detected early and appropriate measures can be initiated. An OBD system can switch off a cylinder completely and prevents unburned fuel from damaging the catalytic converter.
The simplification of maintenance and repair work on vehicles is also an important feature of OBD scanners. All of the information collected by the OBD system can be used to specifically advance troubleshooting based on the symptoms that have been discovered. It is important that the manufacturer of the respective OBD system provides sufficient documentation that describes each error message in detail.
Buy multifunctional OBD scanners online
Autodiagnostic devices can be bought quickly and easily online. Autoaid's shop offers numerous OBD scanners. In addition to entry-level devices and special brand-specific versions, the auto specialist's online shop also offers systems for professional use and the workshop. Features that all devices should have are the consideration of different makes of cars, as well as the coverage of these functions:
Diagnosis of all control units

Read errors and delete errors

Service deferral

Access to and monitoring of sensors

Access, check and monitoring of actuators

Special functions such as actuator test, cleaning diesel particulate filters, opening the electric parking brake
Good OBD systems with all functions
When looking for the right OBD scanner, the price alone should not play the decisive role. Very cheap variants often cannot withstand the complex requirements over a long period of time. Definitely you should make sure that the respective device is able to speak the national language. A clear, easy-to-read display and not to forget that it can be updated should also be checked before buying.
In regular use, the operability of OBD scanners must not be neglected. Intuitive handling and self-explanatory functions are an advantage. Professional OBD diagnostic systems can also be rented from autoaid.
The most important properties of OBD scanners also include these explicit functions:
Permanent monitoring of all components relevant to exhaust emissions

Constant recording and reporting of increases in emissions while the vehicle is in constant use

Ensuring low exhaust emissions

Protection of vehicle components such as catalytic converters

Saving all data from errors that have occurred

Availability of a suitable or standardized interface for reading out all stored data and current operating data