What types of cancer cause nerve pain
Pain in bone tumors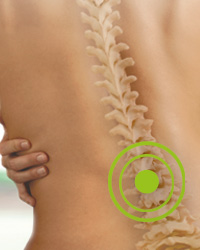 In recent years, a trend towards interventional procedures can be seen in local tumor therapy. Radiological interventions are used in this context as symptomatic treatment, e.g. for decompression, but also for local tumor destruction of soft tissue tumors of the liver, in the head and neck region, as well as for other issues.
In addition to breast cancer, tumors of the prostate, thyroid, lungs and kidneys also have a particular tendency to develop bone metastases. Bone metastases cause extremely severe pain, fractures, and hypercalcemia and are a major clinical problem. In the affected patients, the severe impairment of quality of life due to severe pain and the associated immobilization, as well as often death, are based almost exclusively on complications that are triggered by the bone involvement. Bone pain, the most common complication of bone metastases, is caused by the destruction of the bone structure, periosteum irritation and nerve constriction.
The limited options for surgical treatment of advanced metastatic tumors, as well as the limited efficiency of systemic chemotherapy and radiation therapy, especially for metastases close to the spinal cord, have made image-guided or tomographically guided therapy methods interesting for many therapists. Often only these symptomatic procedures make conventional tumor therapy such as chemotherapy or radiation therapy possible at all.
The tomographically controlled local tumor therapy procedures are primarily to be regarded as palliative, complementary treatments in addition to the standard procedures such as tumor surgery, chemotherapy, radiation therapy, and hormone and immunotherapy. These procedures are usually only indicated when the classic, conventional therapy options prove to be inadequate or not good.
The aim of these therapies is to reduce pain as effectively as possible to improve quality of life. Read here what options are available to us in our practice.