How Can I Get College Credits Quickly
Au pair college courses
:
This makes choosing a course a breeze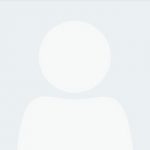 Would you like to impress your friends with great snapshots from your au pair year, but unfortunately you don't have the necessary photography skills? Or would you prefer to learn Spanish or another foreign language? Then the au pair college courses offer you the perfect opportunities!
With the huge range of college courses from Chinese to American sociology to graphic design, you as an au pair may feel overwhelmed with the choice. Our tips will help you find the best courses for you!
First, the basics
Attending college is a great change from everyday life with your host kids and a prerequisite for successfully completing the au pair year. In the courses you will meet nice new people and improve your English at the same time.
Your host family will support you with up to $ 500, which in most cases is enough to get the necessary 6 credits, which corresponds to about 60 hours. It is your decision where you want to take the courses - at a university, college or special weekend courses. But be careful: You shouldn't postpone attending the courses until the end of the au pair year - time flies by faster than expected!
Credit or Non-Credit?
Credit courses
Non-credit courses
Courses
Completion of the course (sometimes with a small exam) brings you credits

Often courses during the day at universities

Special option for au pairs: weekend courses as short trips with overnight stays

Recognition based on hours worked on site

Often evening courses at community colleges (very au pair-friendly)

costs
relatively expensive, but you will meet more Americans your age here.
Usually cheaper than at universities.
Au pair college courses: The choice is yours ...
Before you perfect your down-looking dog full of vigor in a yoga class, you should consult with your supervisor on site (regarding the recognition) and of course with your host family (regarding the course times). The courses are designed to give you the opportunity to get to know the American educational system and to develop yourself personally, which is why there are hardly any limits to your choice of courses.
Art or language courses are popular, but also USA-related courses such as American literature or history. With the right planning and consultation, you can complete all courses on time without stress or panic.
A little tip for insider experience: You can even get credit for courses for subsequent studies in Germany. To do this, you should already be taking courses in the USA that are similar to your study content or that are offered at the university in the vocational preparation part, such as Photoshop and marketing courses.
With a little luck, you can save a few courses at your German university after talking to your student advisor in Germany.
Are you interested in a complete college stay in the USA? Then we have the right tips for you for your American studies!