What do you dislike about your beard
The right beard care: How to get your head of hair in top shape
Hardly anything exudes as much masculinity and sex appeal as a well-groomed beard. The magic word is, however groomed, because overgrown, neglected facial hair is less likely to be well received and will certainly ruin the overall impression. It is actually very easy to bring your own beard into shape - no matter how long it is. We'll show you in four easy steps how to properly care for your beard and make other bearded people green with envy.
1. Washing: Beard care begins with cleaning
The look of your beard hair is literally in your hands. If you follow certain rules in your grooming routine and regularly take a little time to groom your beard, you will quickly see and feel the difference. To get everything right right from the start, you should pay close attention to the shampoo on your beard. Fortunately, you don't have to spend a lot of money on a mild shampoo that cleanses and softens the beard hair. We can recommend the 2-in-1 beard shampoo from Brisk, which you can find at Rossmann, for example. It not only cleanses the beard hair, it also supplies it with vitamins and care substances that make it very soft and supple.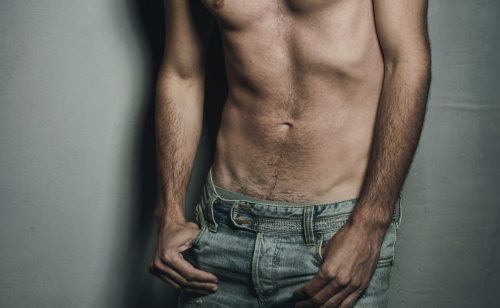 Pubic hairstyles for men: lumberjack or unicorn?
While washing, massage the shampoo in with circular movements and at the same time promote blood circulation in your facial skin. Remember to observe the minimum exposure time for your shampoo and then carefully rinse out the beard shampoo. How often you should wash your facial hair depends on the length and texture of your hair. Basically, you are not doing anything wrong washing your beard daily, but 2-3 times a week should also be sufficient in most cases.
Wash 3-day beard?
If you don't have a full beard, but a 3-day beard, you don't really need a special shampoo for it. But of course there is nothing wrong with buying a shampoo like this - especially if it gives off a distinctive masculine scent, like Tabac's beard shampoo, which also comes with a conditioner. This beard shampoo is available from Douglas, for example. All in all, however, it is completely sufficient if you use your usual facial cleanser. Do you tend to have dry skin? Then you will love the beard oil that we introduce below.
Maintain a 3-day beard? You can also get a lot out of a short beard
2. Get in shape: the trimmer makes the difference
If you want to take care of your beard properly, you should also dry it properly after washing. Under no circumstances should you rub your hair dry, as this will damage the hair structure in the long term. It is better to pat your hair dry and use it to treat it as gently as possible. After washing and drying, it's all about getting your beard into shape. Depending on the beard style, this includes a wide variety of tasks.
The contours are important for every beard length. Electric beard trimmers are particularly practical. But with a little practice you can also draw exact contours with a wet razor.
You can remove individual protruding hairs quickly and easily with these practical beard scissors from Rossmann. You can find out more about this in step four.
You can put the finishing touches on with a trimmer
3. Care: Beard care for shiny hair: these care products are indispensable
Now that your splendid beard is clean and trimmed, your hair still lacks the right care. Special beard oils have proven their worth. These provide the beard with care substances and moisture and make it more resistant to external influences. For example, the beard oil from the Brooklyn Soap Company, which you can find at Flaconi, is recommended. The constituents of the oil include ingredients such as castor and argan oil - both substances that many have incredibly good effects on skin and hair.
Depending on how much maintenance your hair needs, you should massage the beard oil into your hair every day or even twice a day. A high-quality and natural beard oil is not only good for the beard hair - your facial skin will also be happy about the care. For this reason, beard oils are also wonderfully suitable for 3-day beards. Especially with dry facial skin, you can't do anything wrong with such an oil and a lot of things are right.
Beard care tips for using beard oil
Don't use too much oil at once to groom your beard. Otherwise it could quickly happen that the hair looks greasy and not well-groomed. Massage the oil in gently and don't forget to distribute a little of it on the skin of your face and massage it in. Pay attention to the ingredients of your oil and make sure that none of them cause allergies or intolerances.
By the way: Even if oils have prevailed in beard care, you do not necessarily have to resort to this product as well. A conditioning balm is also a good way to provide your facial hair with everything it needs.
To keep the beard nice and supple, we recommend a beard oil
4. Styling: Beard styling has to be learned
Now that you've followed the previous steps, you're almost done grooming your beard. All that is still missing from the beard care is the fine-tuning. In order for your beard to really do what you want, you have to comb and style it really well. Combing through the beard is also important because it allows the beard oil or beard care balm to be distributed particularly evenly. You shouldn't use just any comb or brush on your beard. Beard hair has a completely different structure than scalp hair and therefore also needs special styling utensils.
Comb vs. brush
This beard comb from the manufacturer Bart Royal, which you can get from Douglas, is suitable for combing your head of hair. If you want to save again here, we recommend redeeming one of the many Douglas vouchers that you can find at Sparwelt.de. The comb is made of wood and was made by hand. It combs your beard hair thoroughly, smooths it and ensures optimal distribution of the beard care.
If brushing is your thing, the Morgan's beard brush could be just the thing for you. It is also mainly made from natural materials. The brush not only shapes your hair, the bristles also absorb excess oil and stimulate blood flow to the skin.
The final finish
Once the hair is combed through, there is just something missing to keep it in shape. The beard wax from Bart Royal, for example, is really practical. The wax formula consists of 100 percent natural and nourishing ingredients. The wax not only nourishes, but also keeps the beard in shape all day long. At the same time, it is also ideal for sensitive skin and demanding hair.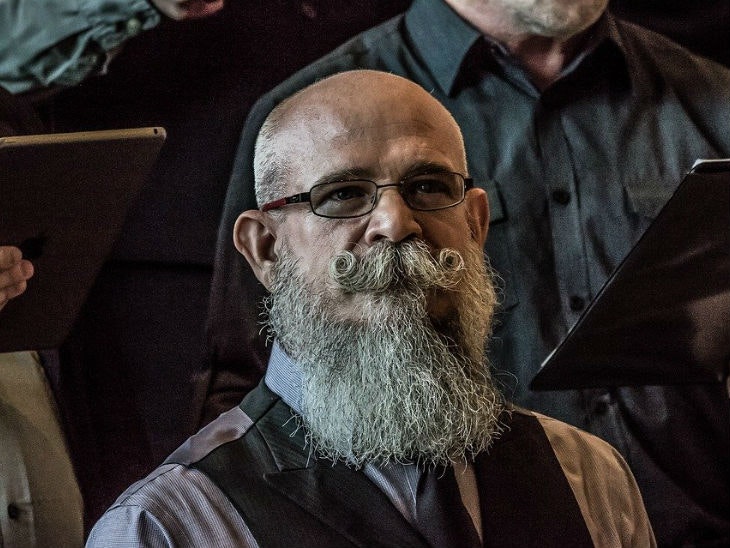 Long beards in particular require the right care. But it's worth it