How to disinfect a tattoo machine
Important information about tattoo hygiene
hygiene has a high priority in today's tattoo business.

Why is cleanliness so important?

On the one hand it is about the personal well-being of the customer, on the other hand the risk of disease transmission plays a decisive role.
With an unclean workplace you are also doing yourself a disservice, as the first impression is usually very important for many people. After all, you want to keep your customer and it would be best if he came back to your own tattoo studio for the next tattoo or if he gave positive feedback.
The demands on the tattoo artist were made by the Health authorities bigger and bigger over the last few decades. The number of ordinances and laws are increasing steadily, as certain norms and standards have to be complied with. This means that you and your tattoo studio are subject to compliance with hygiene measures under the Monitoring of the health department.
Unexpected and unannounced routine checks are carried out no Exceptional case!

Many manufacturers have recognized the problem and have thus delivered high quality products.
Thehygienein the field of tattoo has an immense range.
That's why we've broken them down in detail into their various categories and explained them for you.


Tattoo Hygiene Category: Gloves
Probably the most important and oldest equipment in the field of Tattoo hygiene are the well-known Examination glovesto protect your customers and of course yourself from possible infections. They differ in both theirs
Quality, as well as in their execution.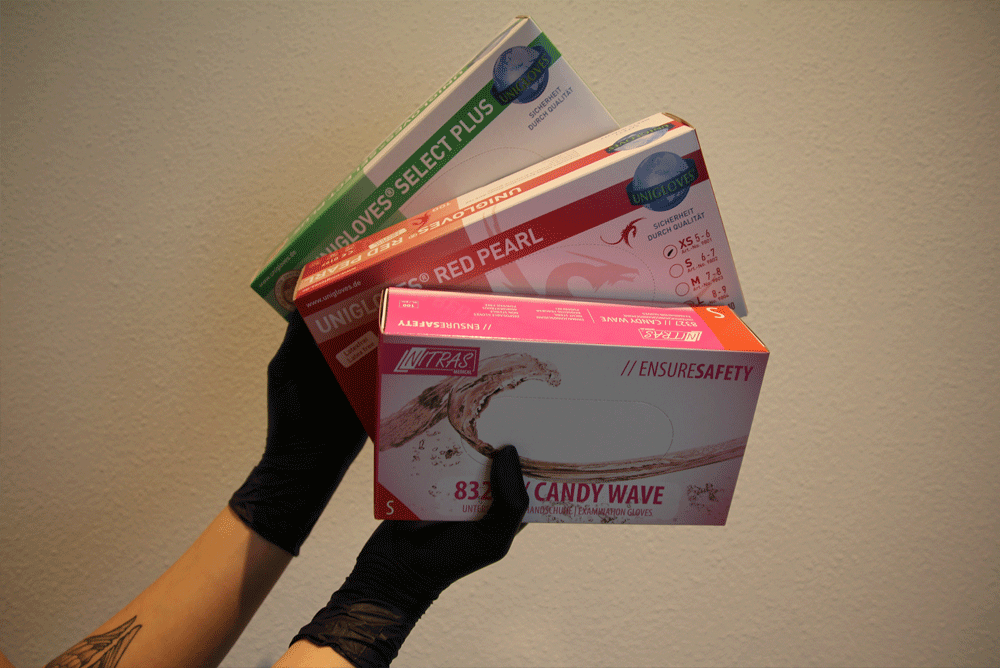 The well-tried classics for tattooing are the black ones latexGloves. Due to their extremely high elasticity and their flexibility in use in almost every area (medicine, chemistry, food), they are not only at the forefront of their popularity among tattoo artists. People allergic to latex should rather avoid these and use other materials as follows.
alternative to latex came a new material for a few years ago Tattoo gloves on the market of
Tattoo hygienewhich is suitable for everyone. The language here is from Nitrile. In terms of value, it is comparable tolatex, however, is not quite on the same wavelength in terms of elasticity and robustness.

For simpler activities, such as washing up or cleaning yours Tattoo accessorieswhere the quality of the Tattoo hygiene gloves plays a subordinate role, gloves made of vinyl are also sufficient. In their manufacture, they are produced much more frugally. As a result, their elasticity and limited use is significantly lower compared to the other materials, this one Hygiene gloves but can score in terms of price and susceptibility (allergy).


Tattoo hygiene category: cleaning

In order to bring your workplace in the tattoo studio hygienically into shape, the selection of high quality Detergents of great importance. Splashes of paint or dirty and greasy surfaces are an absolute NO GO. That is why you should always be on your guard and be well equipped.


Drop container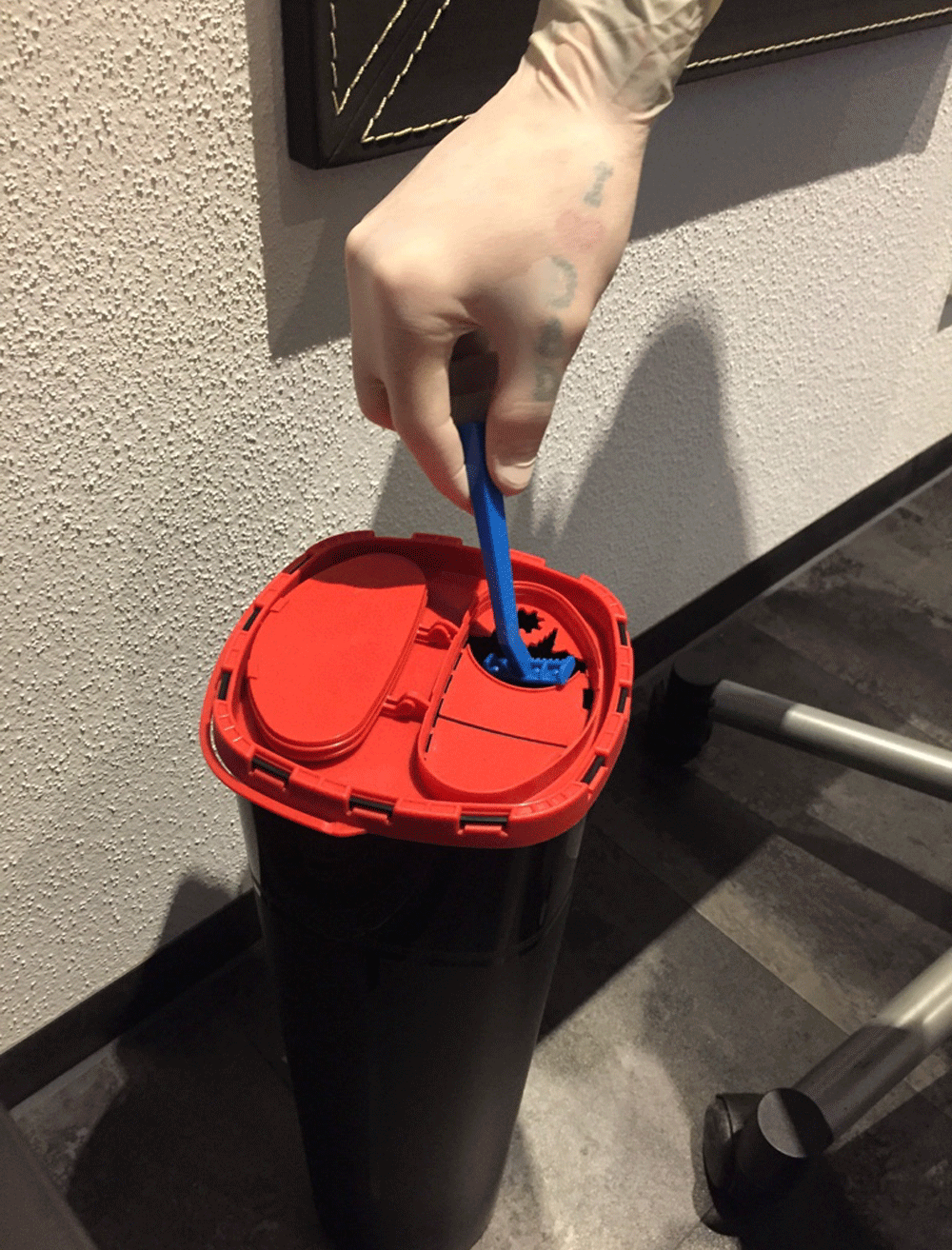 As a tattoo artist you should also take care of the waste separation and the correct disposal of the Tattoo accessories hold. In order to avoid endangering the tattoo artist himself, most tattoo studios Drop container used with lockable lids of various shapes and sizes.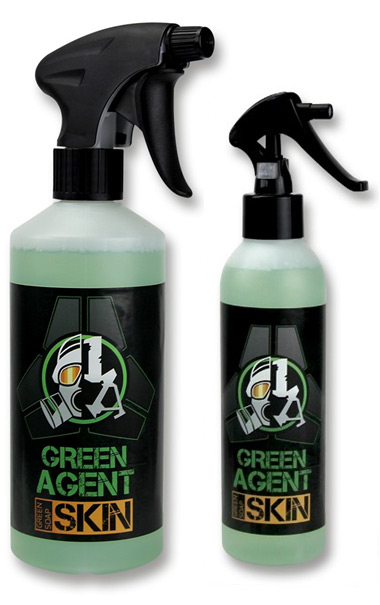 Cleansing for the skin
Not only the Cleaning the work surfaces matters but also thathygiene the customer's skin! The skin has to endure a lot of strain during tattooing, so it is all the more important to treat it with a gentle cleaning supplies to spare (for example withGreen Agent Skin ofThe Inked Army).
Thanks to particularly skin-friendly ingredients in the Tattoohygiene Area, such as menthol, thymol and witch hazel virginiana will both bloodvaseline as well as excesscolour removed from the skin and prevents severe swelling and redness.

Machines and handle pouches
Sterile work is the alpha and omega of every tattoo artist, which is why it is all the more important to "the best piece"Tattoo machineto protect as well. For machinery and Grips, as Clip cords there are made-to-measure protective covers that can be slipped over them.
Thus, the contamination with blood and colourprevents extensive scrubbing
and thehygiene in the tattoo studio stays with Tattoo accessories receive.



Tattoo Hygiene Category: Medical studio supplies

For a clean routine in everyday tattoo studio life, you also need the right one equipment.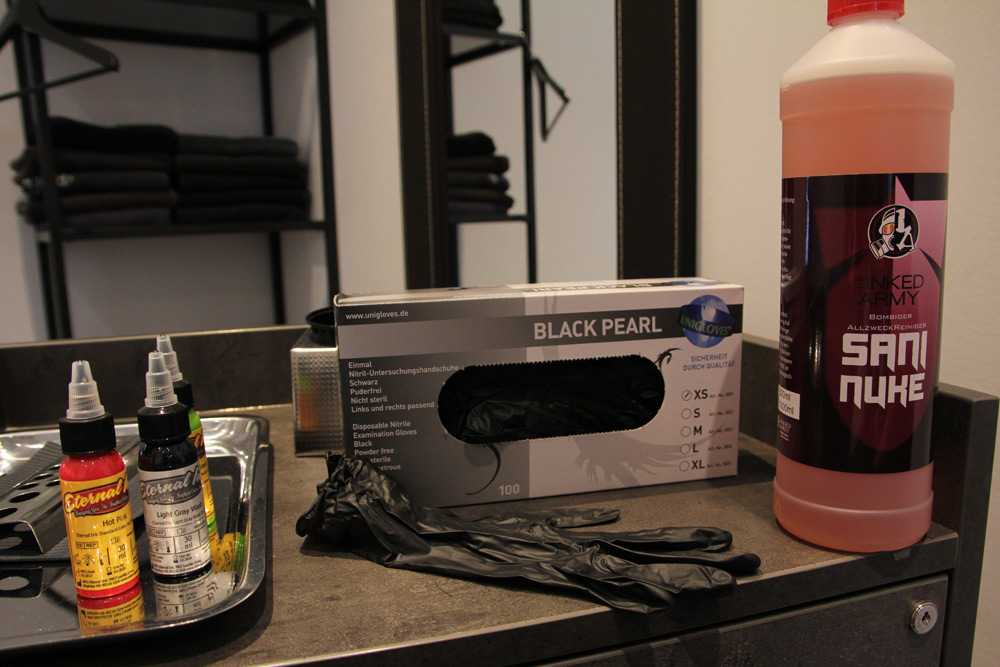 Of Vaseline, wooden spatulas and Razors about various Aworkplace covers, Aprons,