People use textbooks to learn languages
How the hell do you learn Finnish? (Part 1)
Learning Finnish is absolutely not impossible. The number of non-Finns who can speak the language is constantly increasing. For this article, we asked friends and colleagues what textbooks they use and got tips from them on how to master Finnish.
So many new textbooks on Finnish as a second language have appeared in recent years that a single article simply cannot list them all. A visit to a Helsinki bookstore will reveal textbooks for English, French, German, Italian, Russian, and Swedish-speaking learners, as well as books that only use Finnish, regardless of the student's native language (often a separate one , accompanied by a bilingual vocabulary list).
The people we talked to recommend some books that are a little out of the ordinary and offer a lot of suggestions and self-tested tips and strategies for all levels of Finnish learning. Incidentally, we received so many recommendations that we had to split the article into two parts.
The ultimate classic and new aspects
"Suomea suomeksi" in the 20th edition is still in demand. Photo: thisisFINLAND
The staff of thisisFINLAND: A well-established classic that is decades old is "Suomea suomeksi" (Finnish in Finnish) by Olli Nuutinen (SKS), which was published for the 20th time and is still selling well. His easy-to-understand, systematic way of teaching is always up to date. New to the book market is "Eila ja Ossi" (Ossi and Eila) by Mika Lamminpää (Gummerus), a textbook with an accompanying CD for immigrants. Both books are straightforward, pragmatic, realistic and written exclusively in Finnish. ("Eila ja Ossi" is a three-page Finnish-English vocabulary list with enough space to add a third language if you wish.)
Just go and don't give up!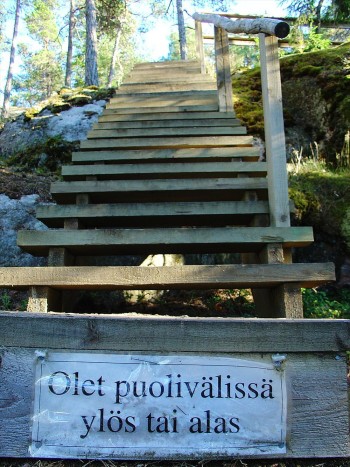 Empathize with the Finnish language and Finnish humor: can you read this blackboard? "You're either half way up or half way down." Photo: Flickr / ZeroOne, cc by sa 2.0
Celia from France: The first book I used was "Le finnois" ("Finnish") by Tuula Laakkonen (Assimil). With this book I was able to learn Finnish when I was still living in France. The lessons were very well designed, with cultural information and humor that made learning easier. I got to a satisfactory level with him and would recommend this book to native French speakers.
The first volume of "Suomen Mestari" (Finnish Masters) was the next book I used in a course at Turku Summer University. After learning Finnish on my own, I enjoyed attending a class and deepening my knowledge. The textbook was very well structured, it enriched my vocabulary and improved my grammar.
Celia's tips: You have to have a lot of motivation to reach an acceptable level. Incidentally, anyone who learns a foreign language experiences highs and lows at times. I considered giving up everything completely several times, but because I really wanted to come to Finland, I was very motivated and kept going. Now I can speak almost fluently and not even define exactly how great you feel when you can watch films without subtitles, speak Finnish on the bench and talk to your friends about anything. So go forward and don't give up!
Start learning right away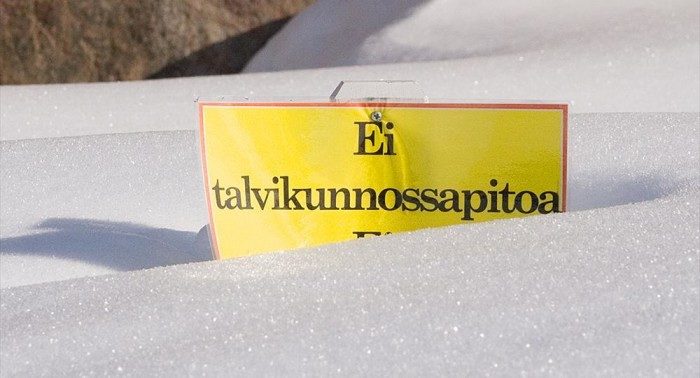 This path is not maintained in winter. Maybe you knew that even if you can't read the sign. Photo: Flickr / Tomi Tapio, cc by 2.0
Stanislaw from Poland: When I moved to Finland 24 years ago, I used Finnish for Foreigners by Maija-Hellikki Aaltio (Otava) in a course at Tampere University. I found the book very good with its clear grammar and logic. I learned a lot of vocabulary, which was important to get started.
Stanislaw Tips: A good method is to watch Finnish TV shows while reading the subtitles. I used to do this, making a conscious effort to memorize a few important words for future reference. Talking to Finns and asking them to correct the sentences also helps. However, it is important to start learning immediately.
Finnish is a breeze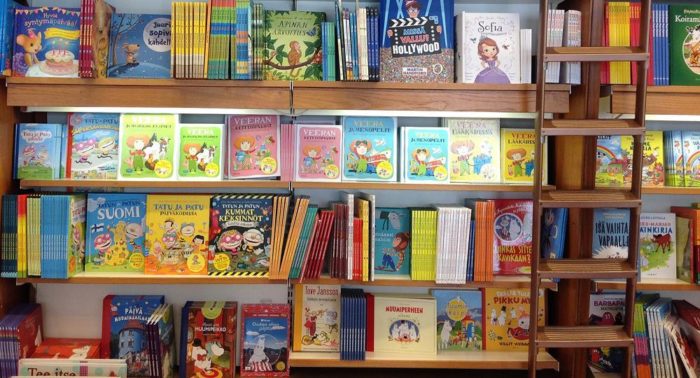 Children's books are fun, colorful, and an amazing amount of Finnish to be learned from them.Photo: thisisFINLAND
Daria from Russia: Children's books have helped me the most for three reasons:
1. The illustrations and general words make it easy to pick one that you like. 2. I have a young son. It's more interesting to read in such nice company. We learn together. 3. The language is usually easy to understand and the books are not too long.
My favorite book is "Kummamumma" (The Funny Grandma) by Oili Tanninen (Otava). I bought it at a flea market because I liked the pictures. Then I found out that the text is very helpful in everyday life. My other favorite is "Leonardon suuri unelma" ("Leonardo's big dream") by Hans de Beer (Klassen keskus). The text is made up of simple, useful words, the dialogues are simple but emotional, which helps you to express yourself in a variety of ways. The penguin in the book doesn't just talk about the weather, he also says things like "Eipä taida olla tänään lentosää" (It doesn't seem to be flying weather today). So you learn something new in the process.
Master of the Finnish language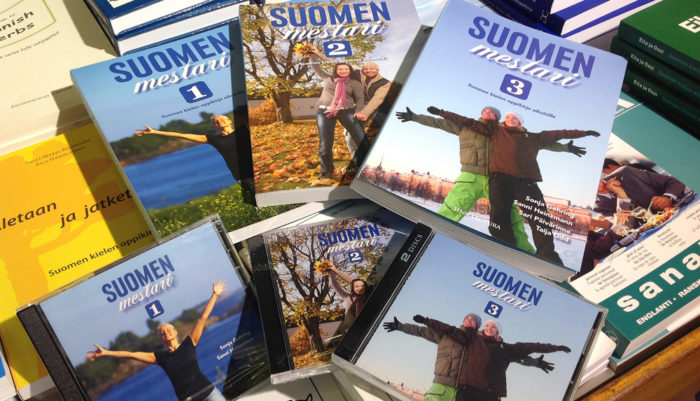 The title "Suomen mestari" indicates that you are well on your way to becoming a master or champion of the Finnish language. Photo: thisisFINLAND
Florian from Germany: The book series "Suomen Mestari" (Finnish Masters) is a Finnish teaching compendium for beginners as well as for people who have a basic knowledge but want to improve their Finnish. The chapters revolve around certain topics; the grammar concept is deepened through numerous writing, speaking and listening tasks. It is accompanied by a separate audio CD.
The lessons and their exercises contain lots of really useful illustrations. I would recommend this book if there is also a lesson with a teacher.
Florian's tips: Finnish grammar is manageable. With a few exceptions, it is very methodical, but the vocabulary can be difficult. So learning vocabulary is absolutely essential. However, getting used to the spoken Finnish is a challenge in itself.
Compiled by Peter Marten, Sabrina Salzano and Sara Vihavainen, April 2014
Also read on thisisFINLAND
It starts loudly with Finnish: 20 sentences
Continue reading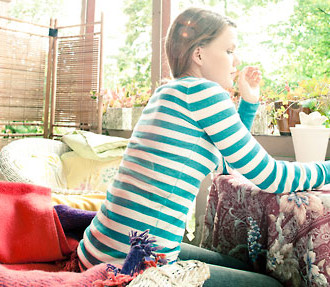 It starts loudly with Finnish: 20 sentences
Do you want to learn Finnish? Start boldly and immediately with our audio list of 20 typical idioms.
Guardian of the Finnish language
Continue reading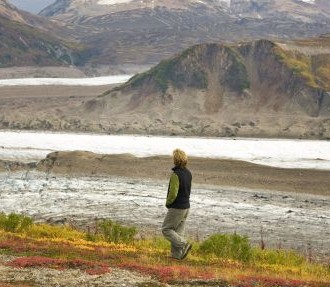 Guardian of the Finnish language
We visit the Finnish Language Office to find out how new terms are incorporated into the Finnish language - and how Finnish words get around the world.
Afraid of Finnish?
Continue reading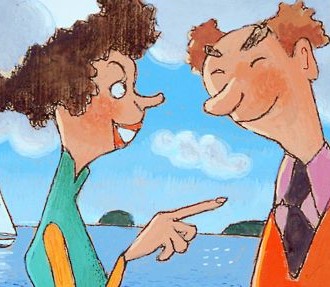 Afraid of Finnish?
Let's talk about the origins and peculiarities of the Finnish language.
Where does Finnish come from?
Continue reading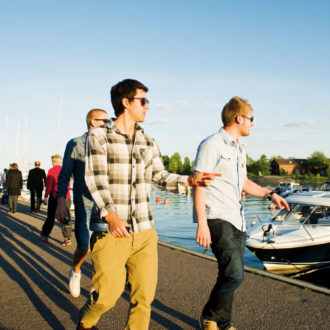 Where does Finnish come from?
People often mistakenly assume that the languages ​​of neighboring countries are closely related. Finns are often asked: "Is Finnish like Swedish?" or…
Related posts
Ideas for a better life: Millennium Technology Prize in livestream and online innovation forum
Continue reading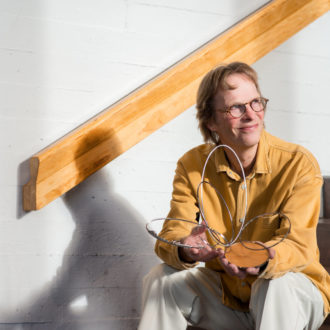 Ideas for a better life: Millennium Technology Prize in livestream and online innovation forum
The 2020 Millennium Technology Prize winner will be announced in a live-streamed ceremony on May 18. Following the ceremony, a virtual event will take place online on May 19, the Millennium Innovation Forum.
Contemporary Finnish literature - a variety of voices
Continue reading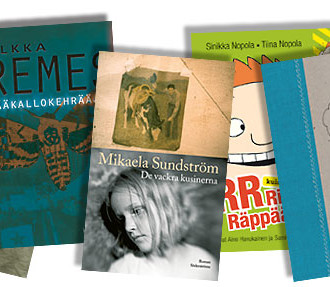 Contemporary Finnish literature - a variety of voices
Finnish literature is reaching a wider audience than ever before. Join us on our tour of Finland's prose, poetry and publishing scene.
"The World Was Big Back then": A Brief Guide to Finland's Moomin Books
Continue reading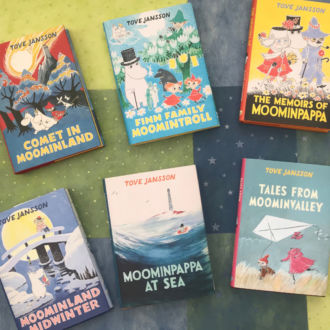 "The World Was Big Back then": A Brief Guide to Finland's Moomin Books
Here is our short list of Moomin novels by Tove Jansson, arguably Finland's most famous writer and artist. Here you can relive the adventures or discover the original books if you've just read the comics. Plus: A slide show takes you to the Moomin exhibition at the National Museum of Finland.
AI is to be human-centered with the help of a Finnish expert
Continue reading
AI is to be human-centered with the help of a Finnish expert
According to Meeri Haataja, a specialist in AI ethics, the data economy can only flourish if citizens and consumers can trust that artificial intelligence is used to promote their well-being.